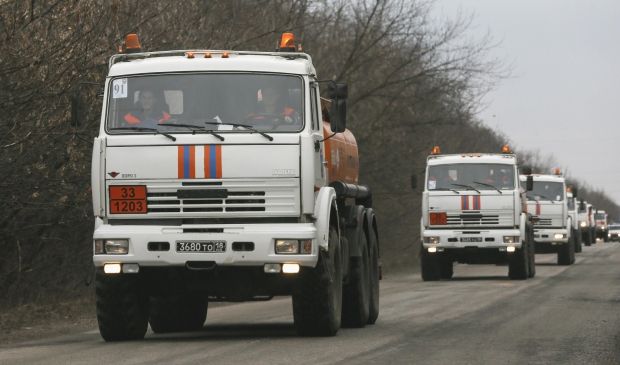 REUTERS
"Customs clearance of the cargo has been completed at Donetsk and Matveev-Kurgan border crossing points. All the vehicles passed customs and border control according to the established order," he said.
The "humanitarian convoy" is said to consist of 170 vehicles carrying 1,800 tons of cargo, with 80 vehicles going to Luhansk, and the rest to Donetsk.
The previous columns of "humanitarian aid" arrived on February 20. However, the Ukrainian border guards and representatives of the International Red Cross are not given access in order to examine the goods that are being imported to Ukraine, without the consent of the Ukrainian government.