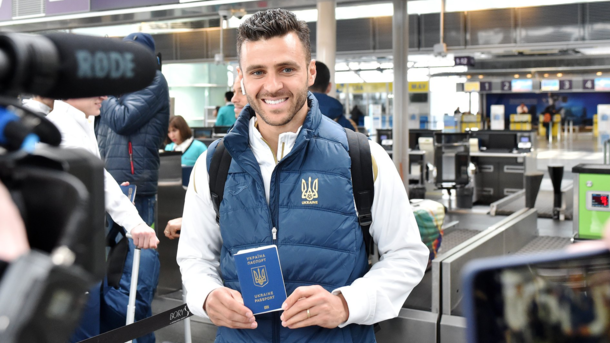 Junior Moraes / FFU
UEFA has opened proceedings into the games of European Qualifiers Luxembourg-Ukraine (1:2) played on March 25 and Portugal-Ukraine (0:0) played on March 22 following protests launched by Luxembourg and Portuguese football federations.
Disciplinary proceedings have been instigated in accordance with Article 55 of the UEFA Disciplinary Regulations concerning the eligibility of Ukraine's player Júnior Moraes in the above-mentioned matches, according to the UEFA report.
Read alsoUkraine ranks 40th in 2019 Henley Passport Index
The protest has been submitted to the UEFA Control, Ethics and Disciplinary Body that will decide on the matter on the occasion of one of its next meetings, with the date yet to be confirmed.