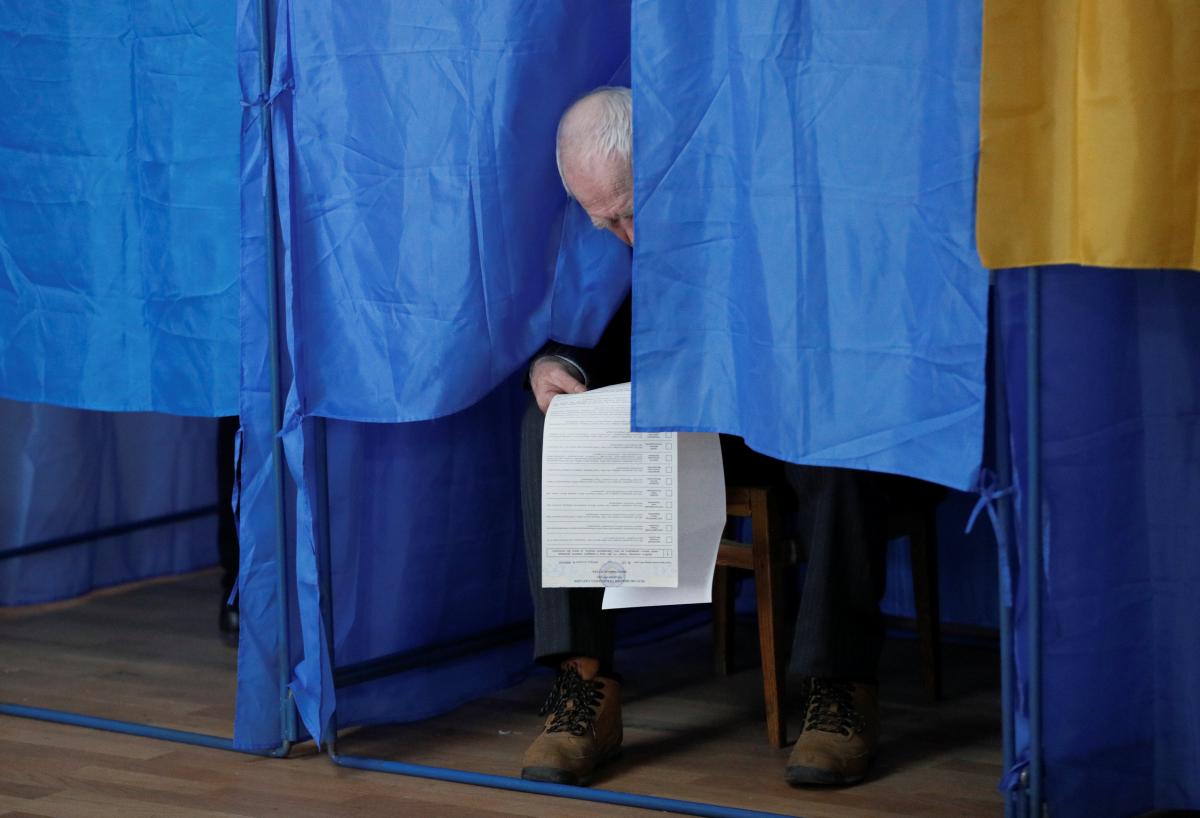 REUTERS
Ukrainian police have opened 11 criminal cases on facts of the violation of the election laws on Ukraine's March 31 Election Day.
As of 15:00 Kyiv time on March 31, four cases had been opened under Article 158 of the Criminal Code of Ukraine (falsification of election documents); three cases under Article 159 of the Criminal Code of Ukraine (violation of the secrecy of voting); and two cases under Article 125 of the Criminal Code of Ukraine (intentional light bodily harm). One case concerns interference in the fulfillment of the election laws (Article 157 of the Criminal Code) and one is related to hooliganism (Article 296), Press Secretary of the National Police Iaroslav Trakalo wrote on Facebook on Sunday.
Read alsoVoter turnout update on Ukraine Election Day: 44.36% as of 15:00 Kyiv time
In total, 649 reports on the violation of the election law had been registered by the National Police of Ukraine as of 15:00 Kyiv time.
Most reports – 68 – are about illegal campaigning. In addition, the police registered 42 cases of photographing ballot papers. What is more, citizens reported 20 cases of voter bribery and 19 facts of damaging ballot papers.
According to Trakalo , over 135,000 police officers, members of the National Guard and the Emergency Situations Service, the State Border Guard Service and the Ministry of Internal Affairs are engaged in keeping law and order in Ukraine on Election Day.
Over, 1,000 law enforcement teams were set up from 4,500 police officers to fix violations of the election laws at polling stations.
Almost 150 groups consisting of bomb disposal technicians and K9 officers are on duty on that day.