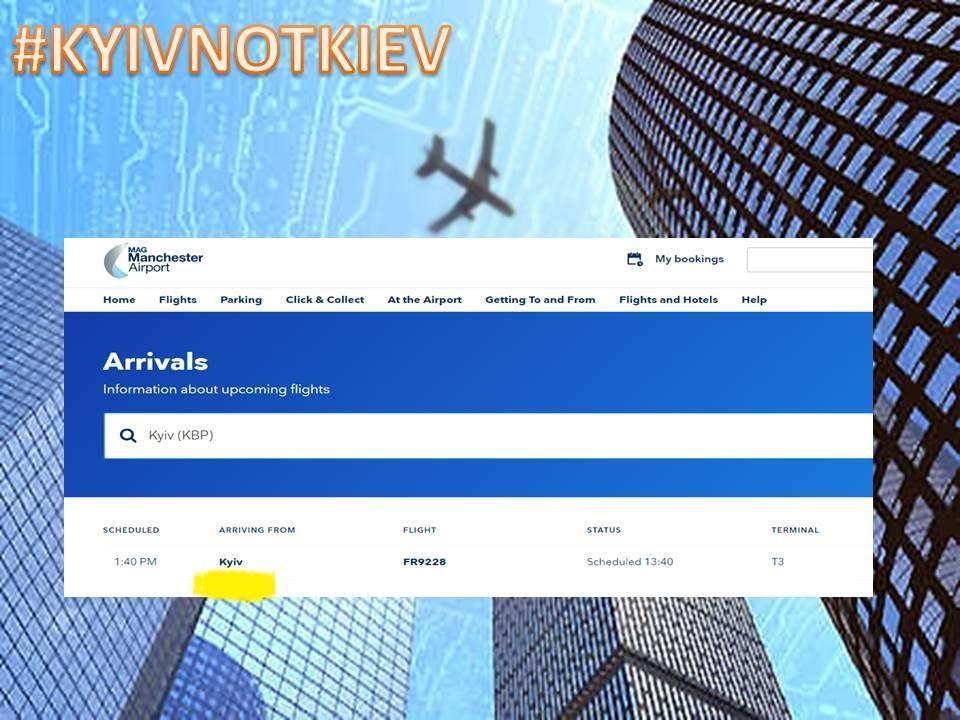 Photo from the Embassy of Ukraine to the UK
Manchester Airport has turned down the long-obsolete spelling of the capital of Ukraine that was derived from Russian, switching to a correct spelling, that is, "Kyiv."
Read alsoKyiv not Kiev: Ukraine envoy praises switch by Bucharest Airport
"In response to #CorrectUA campaign, Manchester Airport has just informed that starting from today it will be using the correct spelling 'Kyiv' to denote the capital city of #Ukraine. Enjoy direct flights from Manchester to #KyivNotKiev. Thank you Manchester Airport," the Embassy of Ukraine to the UK wrote on Facebook on April 4, 2019.
UNIAN memo. When Ukraine was as part of the USSR, the name of its capital in the English-language media was delivered in a manner that corresponded to the Russian pronunciation, that is, Kiev. The Ukrainian authorities now insist that the name of the city be spelled the Ukrainian way, that is, Kyiv.
On October 2, 2018, the Foreign Ministry, together with StratCom Ukraine Center for Strategic Communications, launched the "#CorrectUA" campaign, within which the team turn to foreign media to correct the spelling of Kiev (#KyivNotKiev).