UN: Number of displaced persons exceeds one million
The total number of people displaced from Crimea, Sevastopol and the Donbas conflict zone has now exceeded one million people, UN High Commissioner for Human Rights Zeid Ra'ad Al Hussein said on Monday while presenting his new monitoring report on the situation of human rights in Ukraine, according to an UNIAN correspondent.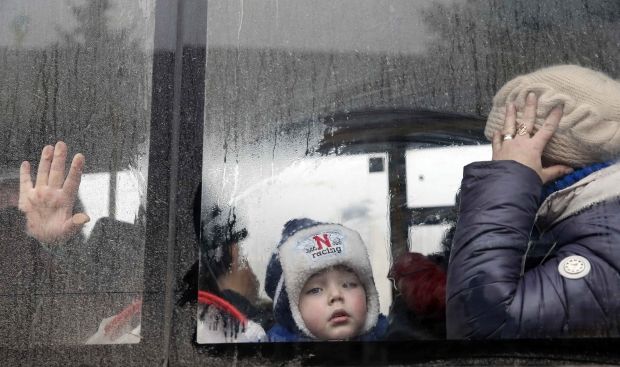 REUTERS
The report covers the period from December 1, 2014 to February 15, 2015.
According to the report, all aspects of human life were negatively affected, and the situation of the local people was getting worse, especially in the territories controlled by the Russian-backed militants.
"The situation in eastern Ukraine strongly influences the human rights situation in other regions of the country. For today, more than one million people have been registered as internally displaced persons, while many places for their settlement are overcrowded and under-resourced," the report says.
The UN also paid attention that after a relative lull in December 2014 the security situation and human rights in the east has deteriorated significantly in January and early February. In particular, the unselected shelling of the villages and towns on the territory controlled by the Ukrainian government, and the territory controlled by the Russian-backed militants, led to large losses among the civilian population.
"If this trend continues, it will open a new deadly chapter in this conflict, expanding the territory of absence of the rule of law and protection of human rights," Al Hussein said.
The report also said that the UN expressed concern about the restrictions on the entry and exit to the conflict zone.
"All those who remain on the territories controlled by the Russian-backed militants are entitled to protection in accordance with international standards of human rights and international humanitarian law, which must be respected by all parties. All violations of international humanitarian law and human rights should be carefully investigated, and those who committed them should immediately be brought to justice," the report reads.
If you see a spelling error on our site, select it and press Ctrl+Enter