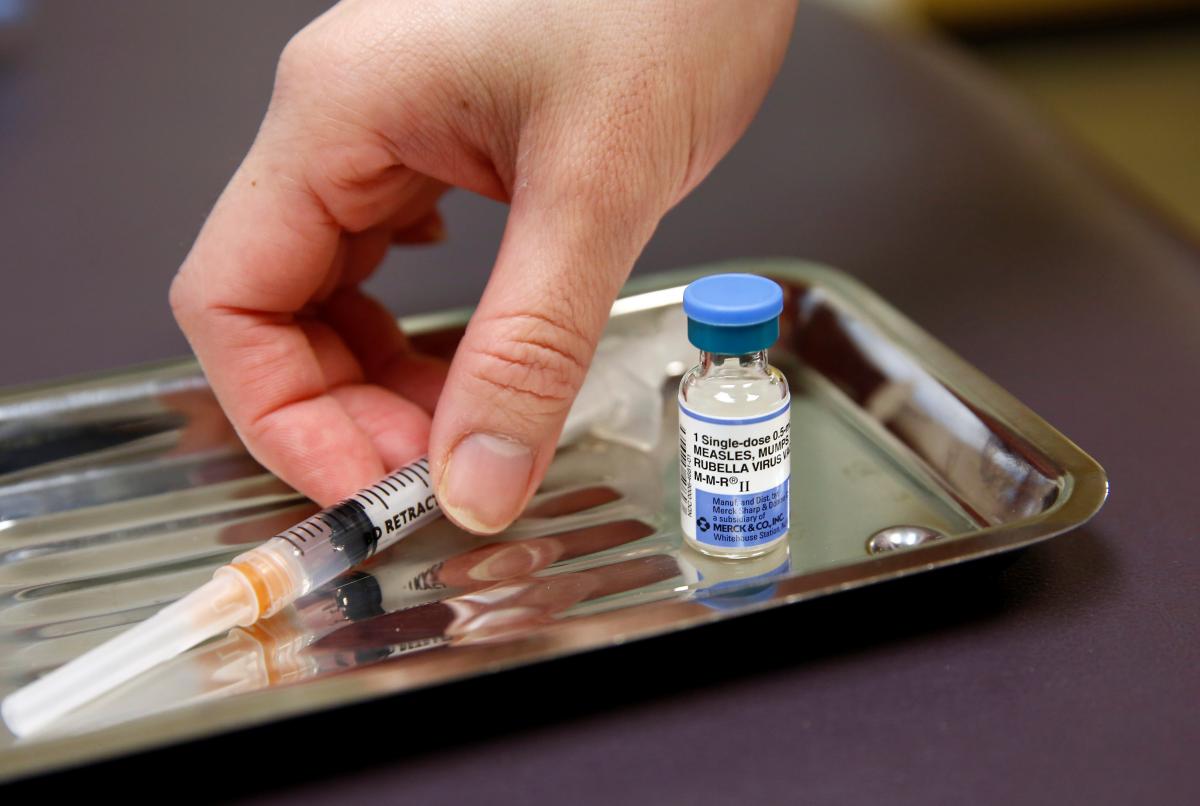 REUTERS
The Public Health Center at the Ministry of Health of Ukraine has announced that 16 people died in Ukraine from complications associated with measles since the beginning of 2019.
Since the start of the measles outbreak in Ukraine, over 100,000 people have contracted the disease, 37 of whom have died.
The recent victim was a 12-year-old child who could not get the vaccine due to intolerance. The Ministry of Health says that such people can only be protected by community immunity.
Read alsoRada human rights committee backs petition to allow medical cannabis turnover in Ukraine
On April 18-25, 2019, some 2,175 people got infected with measles in Ukraine, including 1,180 adults and 1,670 children. The highest incidence rates are reported in Kharkiv, Ternopil, Khmelnytsky and Kyiv regions, as well as in the capital city of Kyiv.
Since year-start, 43,783 people have been infected across the country, including 20,359 adults and 23,424 children.
Earlier, doctor Yevhen Komarovsky, who became President-elect Volodymyr Zelensky's medical adviser, voiced possible steps to combat measles outbreaks.