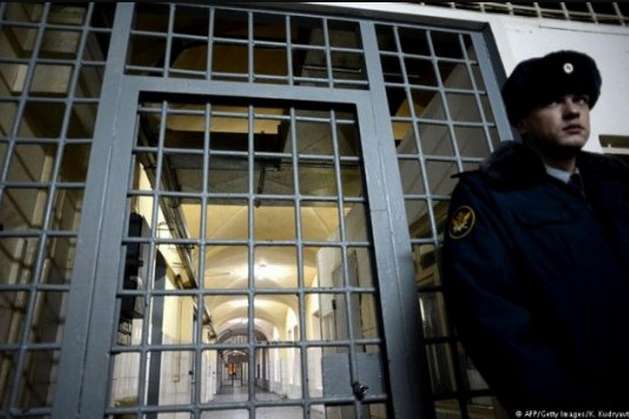 Human rights activists profile them according to 13 criminal cases / Photo from Glavcom
Some 86 Ukrainians were behind bars in Russia-occupied Crimea for political or religious reasons as of May 2, 2019.
Sixty of them are Crimean Tatars, the Crimean Human Rights Group said.
The full list is available on the group's website.
Human rights activists profile them according to 13 criminal cases.
There are seven groups in the so-called Hizb ut-Tahrir case: the Yalta group (six people), the first Bakhchisaray group (four people), the first Simferopol group (five people), the second Bakhchisaray group (nine people), the second Simferopol group (24 people), the Krasnohvardiiske group (three people), and the Sevastopol group (four people).
Read alsoRFE/RL: HRW blasts Russia over 'escalating pressure' on Crimean Tatars
Thirteen people are in custody in the case of the so-called "Ukrainian saboteurs," three prisoners belong to the Sentsov group, three are on trial for involvement in the Noman Çelebicihan Battalion, two persons have been brought to trial for involvement in Maidan [the Revolution of Dignity in Ukraine], one for involvement in Tablighi Jamaat, a non-political global Sunni Islamic missionary movement. Another nine people have been convicted in single criminal cases listed as one group.
The number of political prisoners in Russia has reached above 230 as President Vladimir Putin's government implements an "ever-increasing array of laws specifically designed to criminalize acts of everyday life," according to a new report created with input from the Moscow-based rights group Memorial, according to Radio Free Europe / Radio Liberty.
According to Ukrainian parliamentary commissioner for human rights Liudmyla Denisova, more than 80 citizens of Ukraine are held in Russian prisons for their political views. Among them are film director Oleh Sentsov, Stanislav Klykh, Pavlo Hryb, Roman Sushchenko, Kiazim Ametov, Mykola Karpyuk, and others.