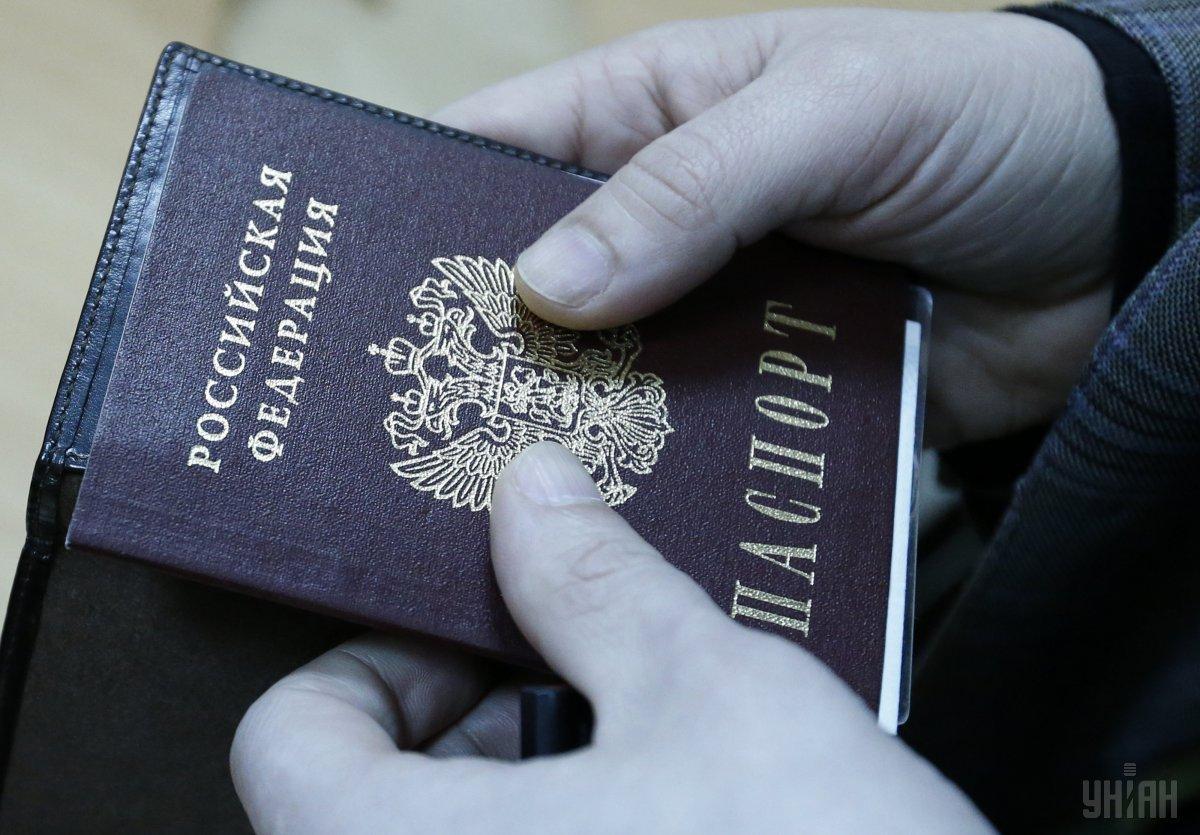 Residents with dual citizenship are not exempt from military service / Photo from UNIAN
Ukrainian citizens in Russia-occupied Donbas who have applied for Russian passports have received their documents with a draft notice.
Those Ukrainians from Russia-occupied districts who were seeking Russian citizenship had to first receive "passports" of the self-proclaimed "Donetsk People Republic" ("DPR"), according to Channel 24, which cited its own sources.
After residents of Donbas became "citizens of the republic," they had to undergo the military enlistment procedure and receive a draft notice.
The so-called "laws" of the pseudo-republic on military duty stipulate that "DPR citizens" must serve in military units, be enlisted as reserve or other troops, and also undergo military training to protect the "republic."
What is more, if residents of such "republic" have dual citizenship, this does not exempt them from military service.
Read alsoUkraine's Defense Minister: Russian passportization could be used as pretext for large-scale war
As UNIAN reported earlier, Russian President Vladimir Putin on April 24 signed a decree on the expedited procedure for the issue of Russian passports to residents of temporarily occupied Donbas. On April 27, Putin said Russia could simplify the procedure for granting Russian citizenship to all Ukrainians – not only to those who reside in Russia-occupied districts in the east of Ukraine.
On April 29, a center opened in the town of Novoshakhtinsk in Rostov oblast offering services for issuing Russian passports to residents of Russia-occupied districts in Ukraine's Luhansk region. On April 30, a similar center opened in Rostov oblast's village of Pokrovskoye to service residents of the occupied Donetsk region.
On May 1, Putin signed a decree under which more categories of Ukrainian citizens will be able to obtain Russian citizenship with the use of the simplified procedure, in particular, these are citizens of Ukraine who do not have citizenship of another state, as well as stateless persons who were born and permanently resided in Crimea and left the peninsula before March 18, 2014, as well as their children, husbands (wives) and parents.
Ukraine's Ministry of Foreign Affairs resolutely demands that the Russian side immediately repeal all unlawful decisions regarding the issue of Russian passports to Ukrainian citizens and eliminate their negative consequences.