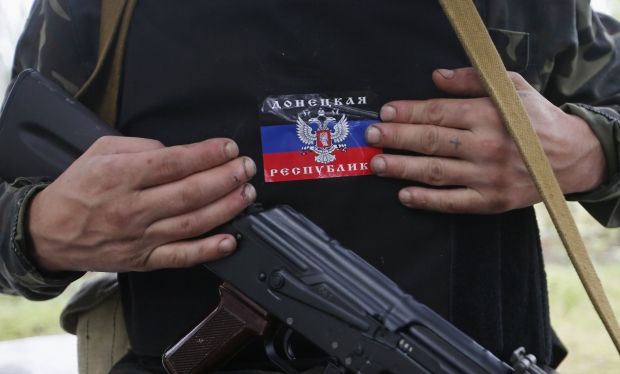 REUTERS
The occupation administration in militant-held territories of Donetsk region has launched total militarization of children and youth with the support on the part of Russia, East Human Rights Group wrote on Facebook.
"Our group continues the monitoring of human rights violations in the occupied part of Luhansk and Donetsk regions. We found out that the 'DPR' illegal armed formations, with financial and organizational support on the part of the Russian Federation, is carrying out a total militarization of children, teenagers and youth living in the occupied part of Donetsk region through paramilitary bootcamps and pseudo-patriotic clubs," the report said.
Read alsoSchool students in occupied Crimea trained to handle firearms – media
Human rights activists believe that in this way terrorists and the Russian government are preparing a springboard for a new phase of their hybrid war against Ukraine.
"Military instructors prepare children for combat. At the same time, the ideology of separatism and the 'Russian World' is being imposed on children. Huge financial resources are provided to set up training camps," the report underlines.
Human rights activists also released the corresponding video illustrating their claims.
"With this video we'd like to draw attention and urge the international community and the government of Ukraine to take all necessary actions aimed at putting a halt to militarization of children, teenagers, and youths in the occupied part of Donetsk region," the group noted.