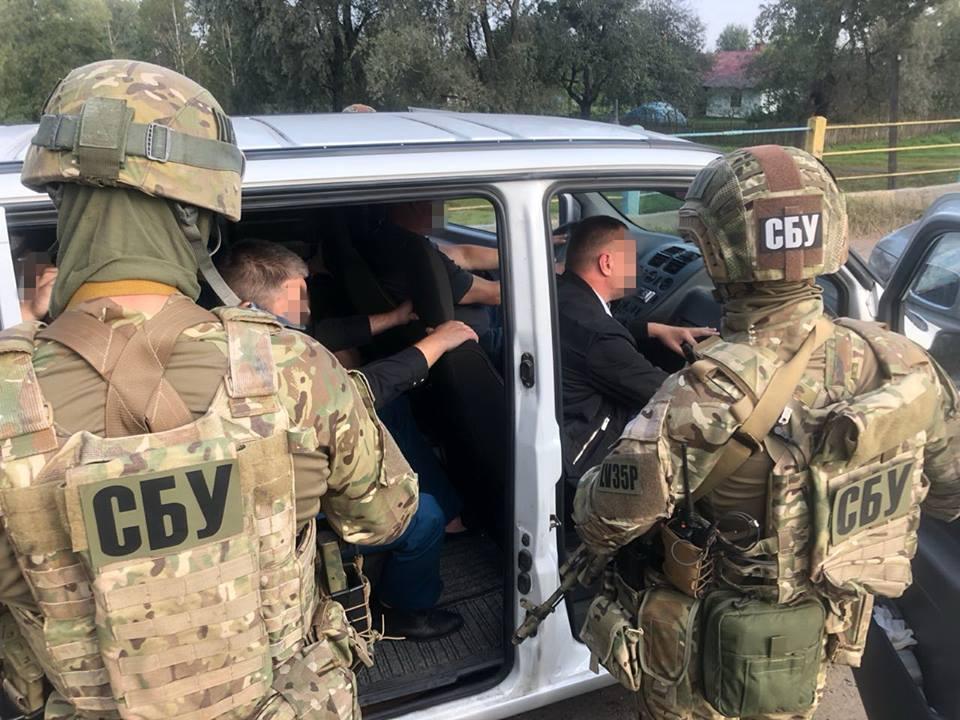 facebook.com/SBULviv
Russian special services were preparing a terror attack at one of the Ukrainian arsenals, the Security Service of Ukraine (SBU) reported Monday.
"The SBU's military counterintelligence operatives foiled a terror plot by Russian intelligence at one of the arsenals of the Ukrainian Armed Forces hosting strategic stocks of the latest missiles and ammunition," the report said.
According to the SBU, in early 2019, the Russian intelligence recruited an arsenal employee using psychological influence and pressure, "threatening to hurt the employee's family living in the temporarily occupied territories of Donbas."
Read alsoMassive fire at Ukraine's ammo depot result of sabotage – prosecutors
"The arsenal worker was tasked with collecting and handing over information about the military facility, in particular, security measures, weapons stocks and their movement. The aggressor state planned to use this information to carry out an act of sabotage at the strategic military facility to undermine Ukraine's defense capability," SBU said.
The recruited Ukrainian was promised material assistance and Russian citizenship, along with a pension. He was also provided with communication means and electronic channels for data transfer.
"The curators supported and coordinated his activities from the territory of the Russian Federation via the Internet. Thanks to the timely response of the military counterintelligence operatives, the SBU was able to prevent the Ukrainian citizen from being engaged in illegal activities to the detriment of Ukraine's national interests," the SBU emphasized.