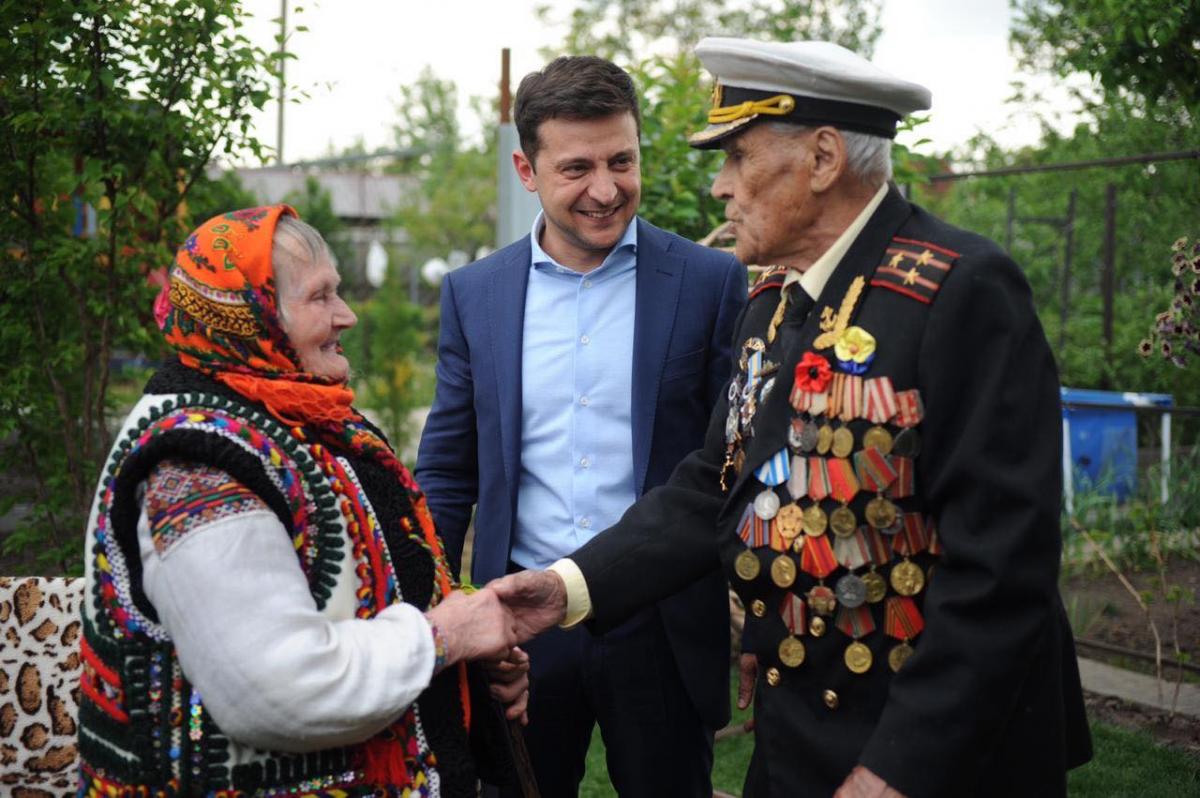 Facebook / Volodymyr Zelensky
As Ukraine marks Remembrance and Reconciliation Day, established in 2015 by the decree of President Petro Poroshenko on the occasion of the 70th anniversary of the victory over Nazism in Europe and the 70th anniversary of the end of the World War 2, President-elect Volodymyr Zelensky, via a Facebook post, made a statement on the need to stay united and honor all those who fought for Ukraine against Nazism.
The post features a picture of an old lady sporting a traditional Ukrainian outfit and an old man wearing a Soviet Navy uniform, shaking hands.
The caption to the photo says:
"Ivan Anikeyovych Zaluzhny. On May 10, he will be 101 year old. First rank Captain of USSR Navy Marine Corps, participant in World War 2. He has been conferred numerous orders and medals. He lost his only grandson, Ivan Hutnik-Zaluzhny, in the Donbas war.
Read alsoPoroshenko enacts law granting fighters for Ukraine's independence in 20th century combatant status
Paraskeva Vasylivna Zelenchuk-Potyak. At the age of 13, she became an informant for the UPA [Ukrainian Insurgent army]. She would pass over intelligence, food, and weave sweaters. Today, on Day of Remembrance and Reconciliation, we honor and bow down before all those who fought against Nazism and died for Ukraine during World War 2.
Before everyone who gave their lives for peace
The peace Ukraine needs so much today
Peace, the key to which will be the unity of all Ukrainians.
So that in the future, only victories united us."
In memory of the victims of World War 2, both in Kyiv and Ukraine's regional centers on May 8, a guard of honor was set at the monuments and memorials to perpetuating victory over Nazism and those commemorating war victims. Wreaths and flowers were laid.
May 9 remains a public holiday, titled "Day of Victory over Nazism in World War 2."