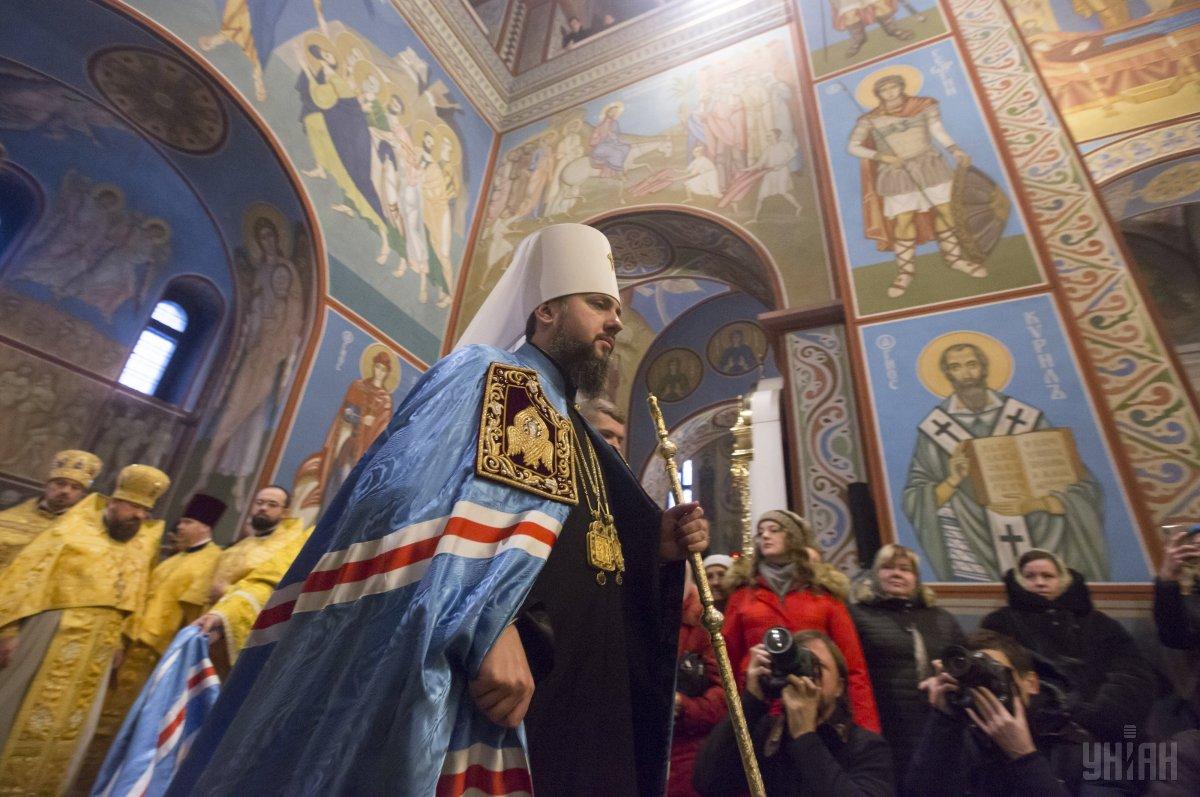 Photo from UNIAN
Metropolitan of Kyiv and all Ukraine, head of the Orthodox Church of Ukraine Epifaniy has said dialogue must first be held between Ukrainian Orthodox churches of the Eastern and Western rites to study the issue of their possible unification.
"In general, many strive toward this and say these churches should unite in the future. But they need to come to a dialogue to unite. Now we are working closely. We are jointly implementing certain projects, participating in joint events," he told Espreso.TV on Sunday, May 12, 2019.
Read alsoHead of Ukraine's new church tells of first Zelensky meeting
According to the primate, he raised the issue of uniting two confessions during his meeting with the head of the Ukrainian Greek Catholic Church.
"At the meeting with His Beatitude Sviatoslav [Shevchuk], we talked about further deepening our cooperation. We will come to dialogue in this cooperation, and the dialogue will determine whether we can unite. Theoretically, this is possible in the future. But it depends on how we cooperate, support this friendship, and strive for this unity. All Orthodox believes should unite in a single Church in the future," Epifaniy said.