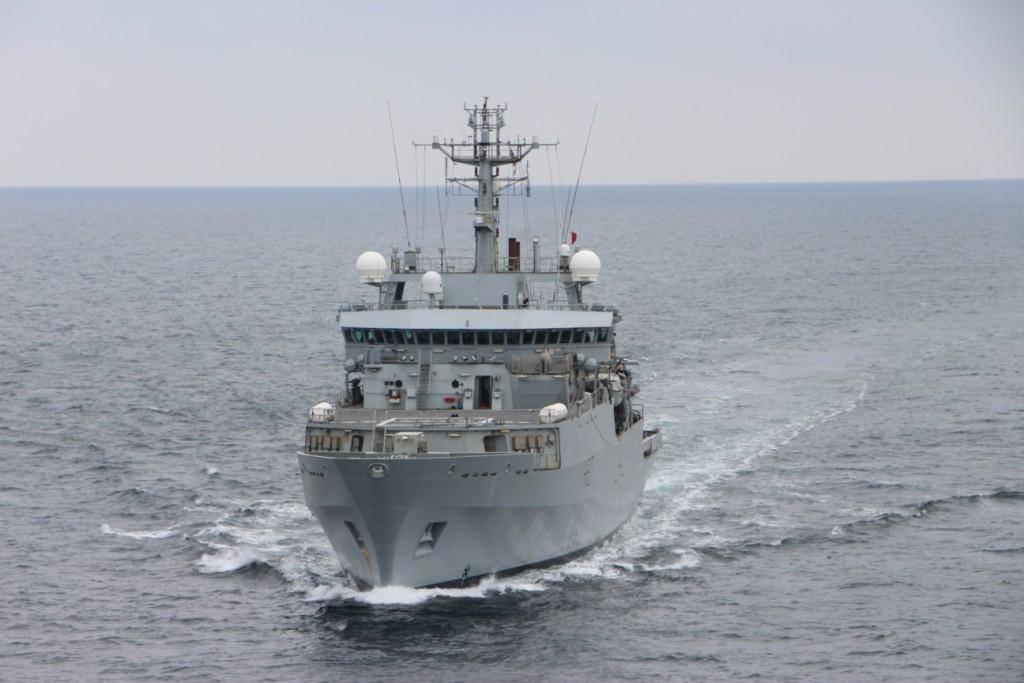 facebook.com/GeneralStaff.ua
The Pryluky rocket boat of the Ukrainian Navy conducted a series of PASSEX NATO exercises in the Black Sea area with the Royal Navy HM Naval Base Devonport's HMS Echo multi-role hydrographic survey ship.
During a joint exercise, the Ukrainian rocket boat and the British ship completed tactical maneuvering tasks, air defense exercises, as well as communications training in accordance with NATO standards, as reported by the General Staff of the Armed Forces of Ukraine on Facebook.
A helicopter of the naval aviation brigade was also involved in the exercise. In particular, the Mi-14 sea multi-purpose helicopter performed the tasks of covering the surface situation in the training area.