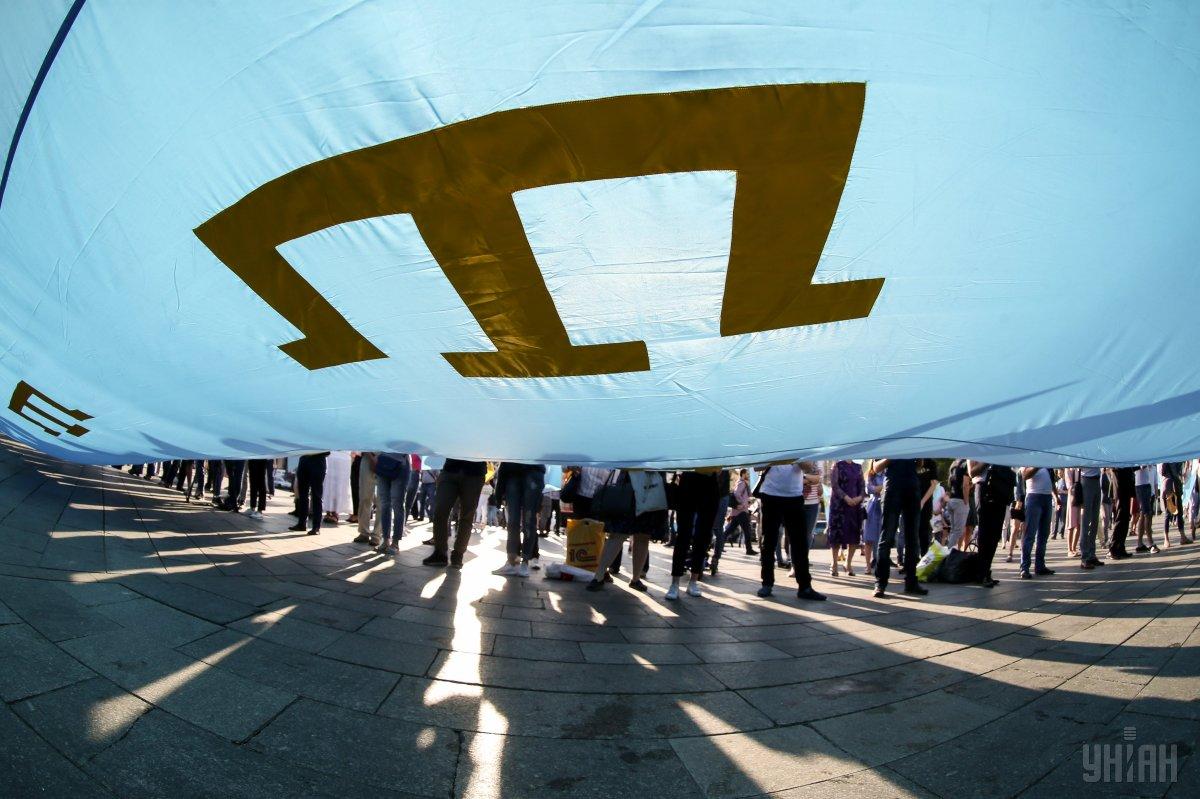 Photo from UNIAN
Ukraine and the rest of the world are on May 18 honoring the victims of genocide against the Crimean Tatar people and are marking the Day of Struggle for the Rights of the Crimean Tatars.
The large-scale deportation of the Crimean Tatars began on this very day way back in 1944. Some 180,000 people were evicted on May 18-20 alone. In addition, 6,000 Crimean Tatar men mobilized by Soviet army enlistment offices in April-May that year were sent to form the reserves in Guryev (Atyrau) in Kazakhstan, Kuibyshev and Rybinsk in Russia. Another 5,000 Crimean Tatars were forced to work at labor camps of the Soviet Moskovugol trust.
Read alsoChubarov calls February 23 tragic day for Crimean Tatars, Chechens, Ingushes
According to the Ukrainian Institute of National Remembrance, 191,440 people were relocated from Crimea in the first two days. Separately, 5,989 people accused of alleged cooperation with the army of Nazi Germany and other "anti-Soviet elements" were arrested during the deportation. They were sent to the Gulag [the Soviet forced-labor camps during Joseph Stalin's rule from the 1930s up until the 1950s] and were not taken into account in total reports about the exiles.
The deportation of the Crimean Tatars began at 03:00 on May 18, 1944, and ended mostly on May 20. The operation involved 32,000 NKVD [Soviet People's Commissariat of Internal Affairs] officers. The deportees were given from several minutes to half an hour to collect personal belongings, namely clothes, utensils, household equipment and food – all in all up to 500 kg per family were allowed. In fact, they were able to take only 20-30 kg on the average, and most of their property was abandoned and then seized by the state. Numerous cases of looting were reported.
Within two days, the Crimean Tatars were transported by road to the railway stations of Bakhchisaray, Dzhankoy and Simferopol, from where they were dispatched in special trains to Uzbekistan and neighboring areas in Kazakhstan, Tajikistan and some regions of the Russian Soviet Federative Socialist Republic.
Some 46% of the Crimean Tatar population died amid the deportation, half of them were children under 18.
Ukraine recognized the Crimean Tatar people's deportation as genocide.