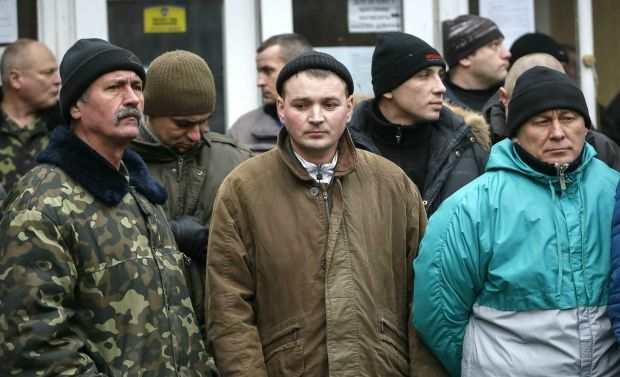 REUTERS
Ukrainian President Petro Poroshenko says he is satisfied with the results of the fourth round of mobilization in Ukraine.
He announced this at a meeting with Ukrainian Defense Ministry's civil volunteers in Kyiv, an UNIAN correspondent reported.
"The fourth round of mobilization is the first mobilization campaign organized at an acceptably high level," he said.
According to him, unlike previous rounds of mobilization, the current one has considerably fewer dodgers, better materiel support and training.
The president also stressed that Ukraine " shouldn't let the enemy shift to the next level of destabilization under any circumstances today: they don't need Luhansk and Donetsk regions – they need the entire Ukraine."
Poroshenko expressed confidence that the government and local authorities must do everything possible to ensure that Ukrainian soldiers who are returning from war be met as real heroes. Proper psychological rehabilitation should be organized for them while the procedure for issuing certificates of anti-terrorist operation participants and for allocating free plots of land to them should be simplified. The president also asked the authorities to facilitate employment of demobilized soldiers.