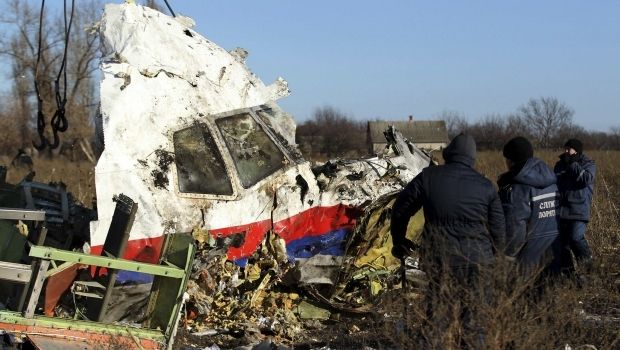 REUTERS
He also said numerous Web pages on the Internet examined by investigators have provided valuable information about the incident.
"Based on the counterintelligence data, the weapon [used to shot down the aircraft] was transported from the Russian Federation," Vovk said.
Malaysia Airlines Flight 17 was a scheduled international passenger flight from Amsterdam to Kuala Lumpur that crashed on July 17, 2014, allegedly after being shot down by a Buk anti-aircraft missile system, killing all 283 passengers and 15 crew on board.
Contact was lost with the airliner when it was about 50 km from the Ukrainian-Russian border. It crashed near Torez in Ukraine's Donetsk region, in territory controlled by pro-Russian militants.
The majority of passengers were Dutch nationals. The bodies from the crash were transferred to the Netherlands for examination.
On July 24 Ukraine delegated the investigation of the crash to air crash experts from the Netherlands.
A final report on the crash by investigators is scheduled for release in October.