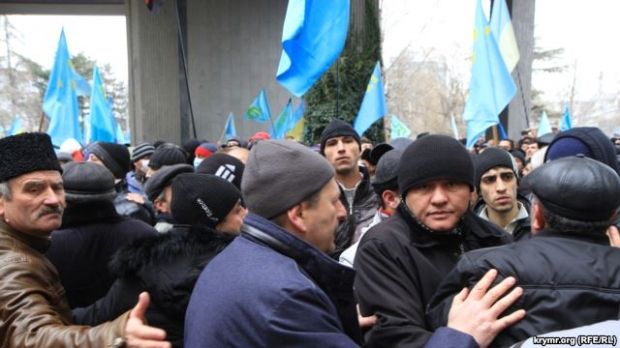 Photo from Radio Liberty
"There is no problem of the Crimean Tatars... There is no division of the inhabitants of the Crimea between the Tatars and non-Tatars. They all have the same rights," he said.
"And if they have any problems with the economic life, banking institutions or others, these are the same problems that all the inhabitants of the peninsula face. And all these issues were discussed today at a meeting," Peskov said.
Crimean Tatars have complained of discrimination by the Russian occupying authorities in Crimea, and several activists have disappeared or been found murdered since the Russian annexation of the Ukrainian territory.
Russia has also banned prominent Tatar community leaders from entering the occupied territory for five years.