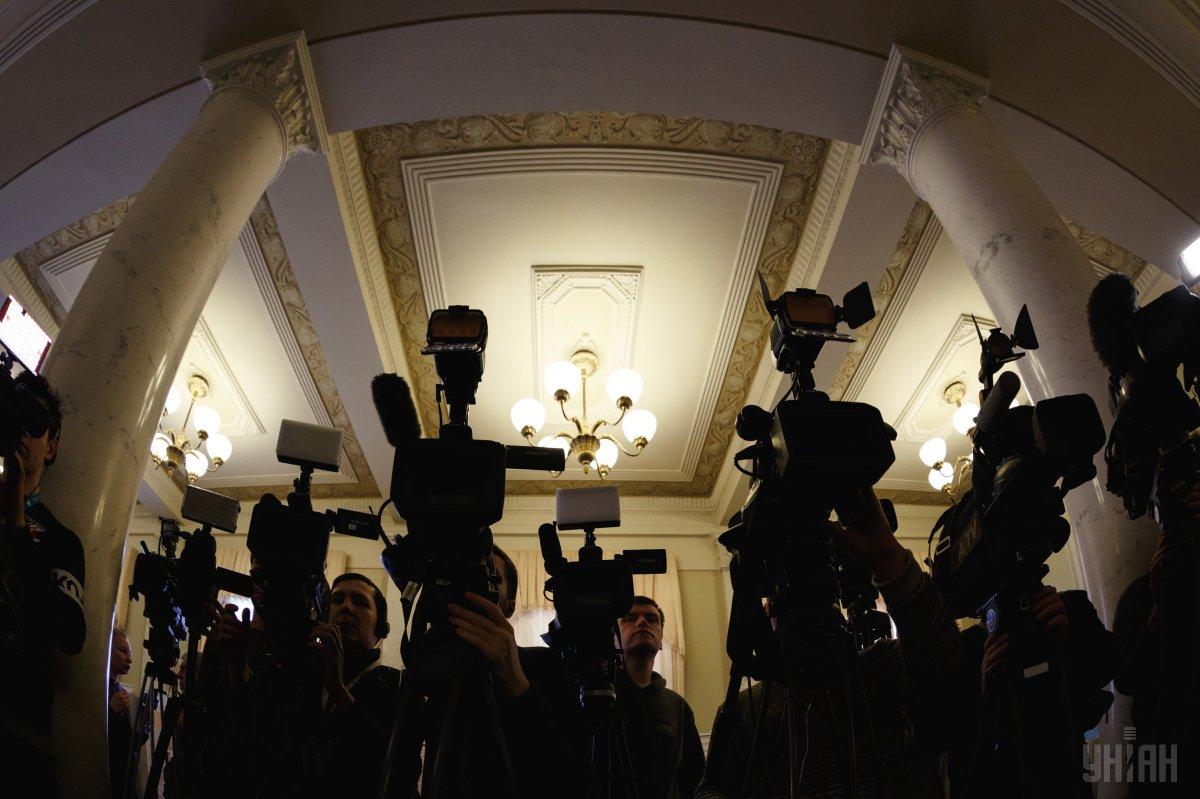 Photo from UNIAN
Ukrainian President Volodymyr Zelensky has congratulated Ukrainian journalists on their professional holiday, Journalists' Day, which is marked on June 6.
"You have plenty of talents. But one of them I value most: you give me no break. You always keep me alert. Thank you for that. Thank you very much. I'm only asking you one thing: keep doing this, and give no break to anyone – neither incumbents, predecessors, or successors. Because the truth must be with you. Just truth, and nothing but the truth. Happy Journalists' Day!" the Ukrainian president wrote on Facebook.
Read alsoRFE/RL: Media watchdogs 'appalled' by brutal attack on Ukrainian journalist
Ukrainian Prime Minister Volodymyr Groysman has joined the congratulations and wished journalists "more good news."
Ukraine began to celebrate Journalists' Day on June 6, 1994, when First Ukrainian President Leonid Kravchuk signed the Decree on the establishment of a professional media holiday in Ukraine.
It was in Brussels (Belgium) on June 6, 1992, where the National Union of Journalists of Ukraine was admitted to the International Federation of Journalists.
Journalists' Day in Ukraine is not a national holiday, and neither is it a day-off.