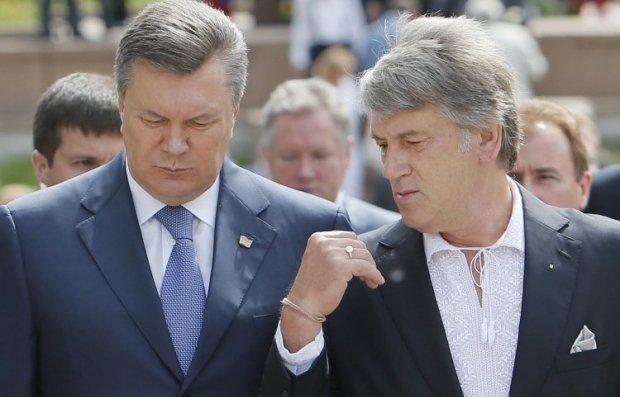 Photo from UNIAN
The Prosecutor General's Office (PGO) of Ukraine has served charge papers to former President Viktor Yushchenko.
The information was first reported by Ukrainian MP Serhiy Leshchenko late on June 5, and on the morning of June 6 it was confirmed by Larysa Sargan, spokeswoman for Prosecutor General Yuriy Lutsenko, according to the Radio Liberty's Ukrainian service.
The case concerns the mechanism for the withdrawal of the Mezhyhiria residence from state ownership in 2007. According to reports, Yushchenko is suspected under Part 5 of Article 191 of the Criminal Code (appropriation, embezzlement or possession of property by abuse of office, committed in particularly large amounts or by an organized group).
Read alsoYanukovych-appointed judge Shaptala tapped to head Ukraine's Constitutional Court
The investigation believes Yushchenko, in conspiracy with former President Viktor Yanukovych, transferred Mezhyhiria from under subordination to the State Department of Affairs to the that to the Cabinet of Ministers. Later, the government transferred the residence to the statute of the Nadra Ukrainy state enterprise, which withdrew Mezhyhiria from state ownership in favor of a fictitious Donetsk company.
Yushchenko or his lawyers have not yet commented on the report.
After Yanukovych's escape from Ukraine in February 2014, Mezhyhiria became a national park, also hosting a "museum of corruption." Millions of Ukrainians and foreigners visit the site every year. Currently, the residence hosts excursions and public events, while movies are being shot there as well. Volunteers collect money from visitors to help maintain the Mezhyhiria's facilities and a zoo.