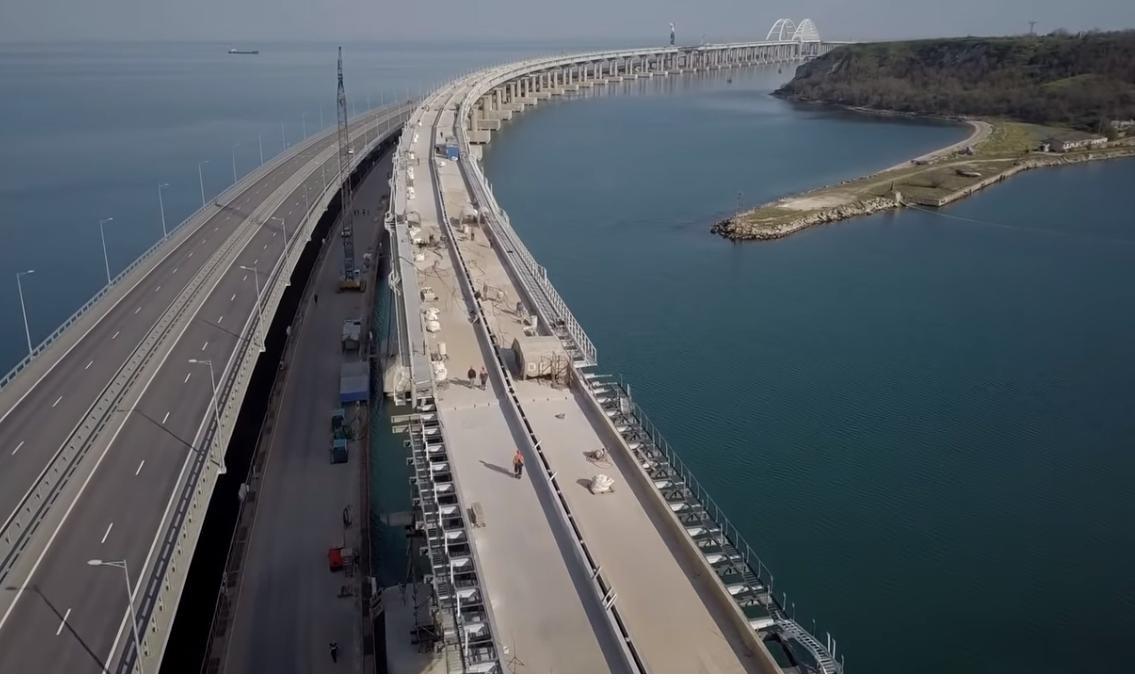 twitter.com/KrimRt
Railway traffic on the illegally built Kerch Strait Bridge, which connected Russia-occupied Crimea with Russia's Krasnodar Krai, will reportedly open on December 9-10.
Read alsoRussia starts railway construction on Kerch Strait Bridge
"Train traffic on the bridge across the Kerch Strait is scheduled to be launched tentatively on December 9-10, 2019. The opening of the sale of tickets for railway routes that will pass through the Crimean bridge is planned 45 days before the opening of the railway traffic," Russian news agency TASS quoted Acting CEO of the Crimea Railway Vasily Nazaryan as saying.
The price of tickets is not reported. The first two trains will reportedly be sent on the routes between Sevastopol and St. Petersburg and between Simferopol and Moscow.
As was reported earlier, the opening of the railway traffic is scheduled for December 2019. At the same time, Russia-controlled "head" of Crimea Sergey Aksenov said the pace of work on the railway part of the bridge suggests that the train service to the peninsula would be launched ahead of schedule.