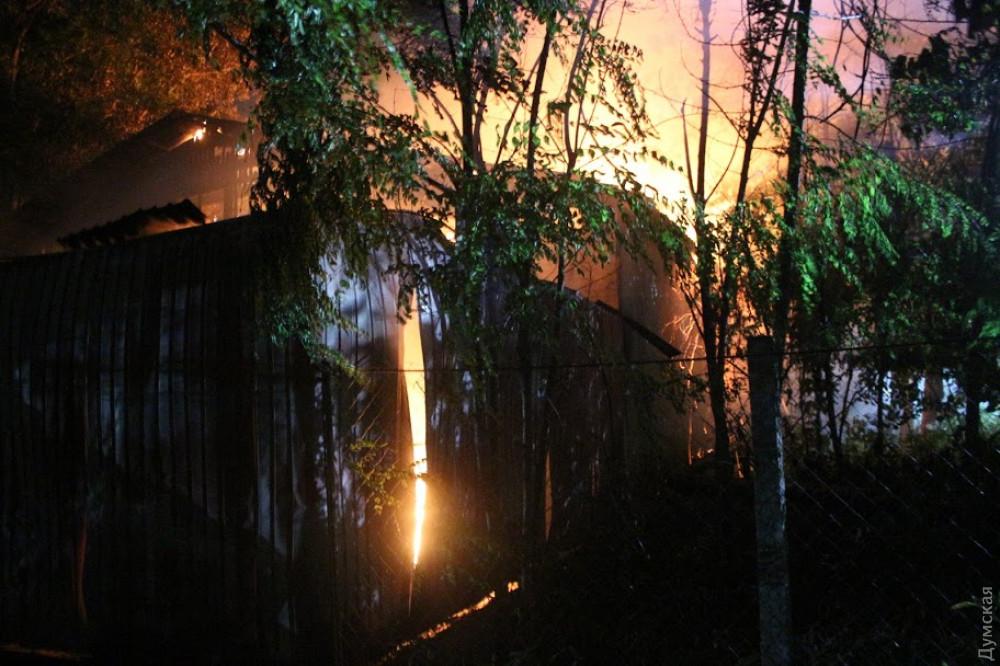 Four bodies were found on the scene / Photo from Dumskaya.net
Six people have died in a fire that broke out in a regional mental health facility in Odesa on Monday evening.
One of them was a hospital nurse, chief of the National Police's main department in Odesa region Oleh Bekh told UNIAN.
Read alsoThree persons caught trying to set Zaporizhia church on fire
In total, there were 51 people in the building at the moment of the fire – these were patients and three employees, including the nurse and two aides.
Four bodies were found on the scene – those of three patients and the nurse, he said.
According to preliminary data, six patients in serious condition were hospitalized, two of them later died in hospital. The fire allegedly started at the entrance to the building, police say.
Police have opened a criminal case under Part 2 of Article 270 (violation of fire safety requirements) of the Criminal Code of Ukraine. At the same time, Bekh said, if an arson attack is determined as the cause of the fire, the case would be investigated under Article 115 (premeditated murder).
First reports about the fire at Block No. 7 of Odesa regional hospital No. 1 on Vorobyova Street in Odesa came at 21:44 Kyiv time on Monday, June 10, the main department of the State Emergency Service of Ukraine (SESU) in Odesa region said. Rescuers evacuated 15 people. Twelve units of equipment and 57 SESU workers were involved in the rescue operation. The fire was contained at 22:53 Kyiv time and put out at 23:19 Kyiv time on June 10.
The cause of the fire and the deaths is being investigated.