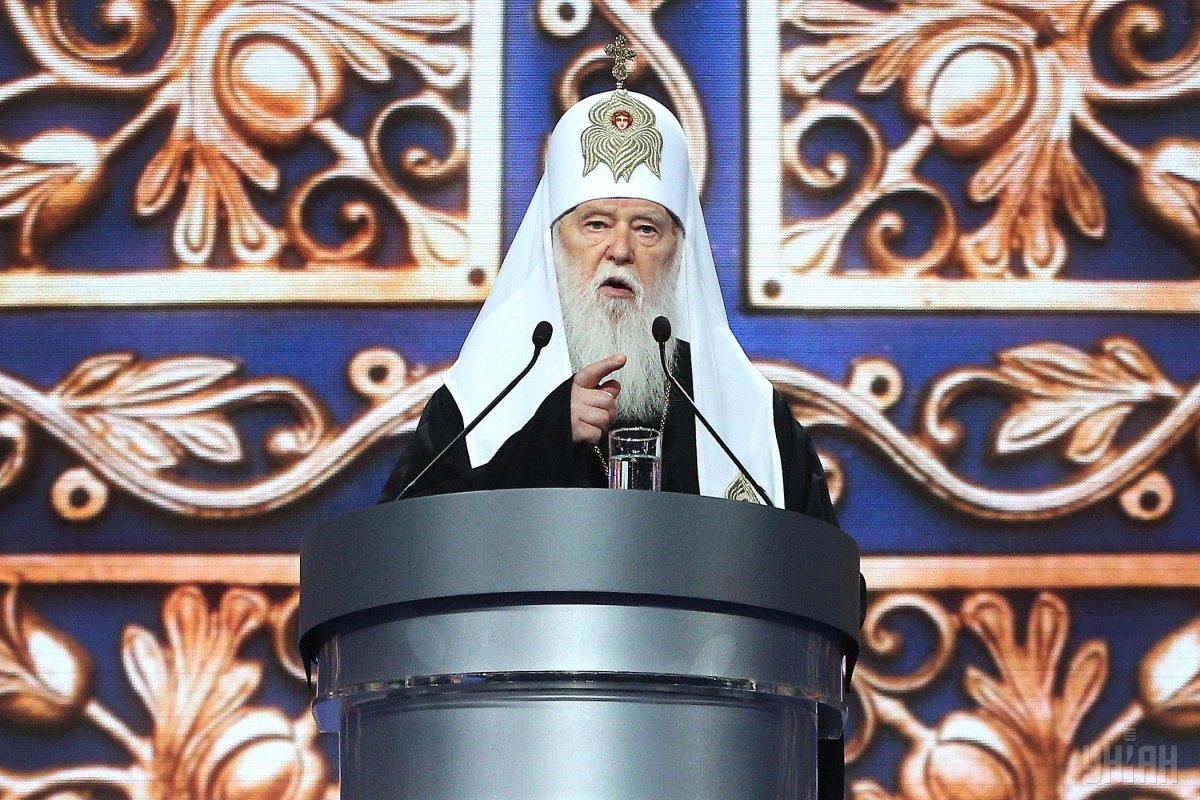 Photo from UNIAN
Honorable Patriarch of the Orthodox Church of Ukraine Filaret said he did not accept the tomos of autocephaly of the Orthodox Church of Ukraine (OCU) since he had not known its content prior to the receipt of the document.
Read alsoPatriarch Filaret refuses to sign OCU's charter – Metropolitan Epifaniy
"We do not accept this tomos since we did not know the content of the tomos we were given," he said at a Ukrainian intelligentsia forum, according to the news outlet Hromadske.
"If we had known the meaning, we would not vote for autocephaly on December 15. Because we do not need to move from one dependency to another," Filaret said.
"The Moscow Patriarchate serves the interests of Moscow, the OCU serves the Greeks. And who will serve Ukraine?" he added.
As UNIAN reported earlier, Patriarch Filaret said on April 27 he was not satisfied with the OCU's status as a metropolis.
The Unification Council of members of the Ukrainian Orthodox churches in Kyiv on December 15 elected Metropolitan of Pereyaslavsky and Bila Tserkva from the then Ukrainian Orthodox Church of the Kyiv Patriarchate Epifaniy (also known as Epiphanius I) as head of the new local Orthodox Church in Ukraine.
On January 6, Epifaniy, as Primate of the Orthodox Church of Ukraine and Metropolitan of Kyiv and All Ukraine, received from Ecumenical Patriarch Bartholomew I in Istanbul the tomos of autocephaly (independence) of the Orthodox Church of Ukraine. Metropolitan of Kyiv and All Ukraine Epifaniy was inaugurated as Primate of the newly created Orthodox Church of Ukraine at Kyiv's Saint Sophia Cathedral on February 3.