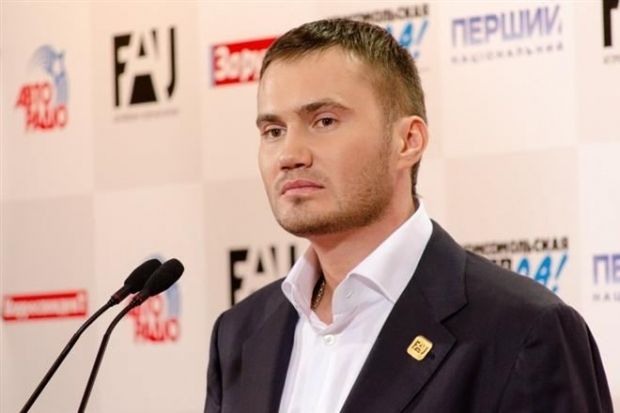 Viktor Yanukovych Junior died in Russia / Photo from news.infocar.ua
"Viktor Yanukovych Junior has tragically died. [He] died as he lived – driving a car," Shufrych wrote on Facebook. He didn't give other details about the accident.
On March 22, there were conflicting reports about the circumstances of Viktor Yanukovych Junior's death, though it appears he was killed in a car accident. Initial reports suggested he and five other passengers crashed through ice on the lake while he was driving, although this has not been confirmed by Russian authorities. The five passengers were rescued, the reports said.
Ukraine's Ministry of Foreign Affairs was unable to provide any information about Viktor Yanukovych Junior several hours ago.
Russian mass media reported with reference to the Russian Emergency Situations Ministry that the name of the driver who died in the Lake Baikal accident was Viktor Davydov whose age was the same as the younger Yanukovych's – 33.  Sources also mentioned that the maiden name of President Viktor Yanukovych's wife and Viktor Yanukovych Junior's mother was Liudmyla Davydova.
Like his father, the younger Yanukovych had been living in exile in Russia following Ukraine's Euromaidan revolution, which swept Yanukovych and many of his political allies from power in February 2014. He had served as an MP in Ukraine's parliament while his father was president.