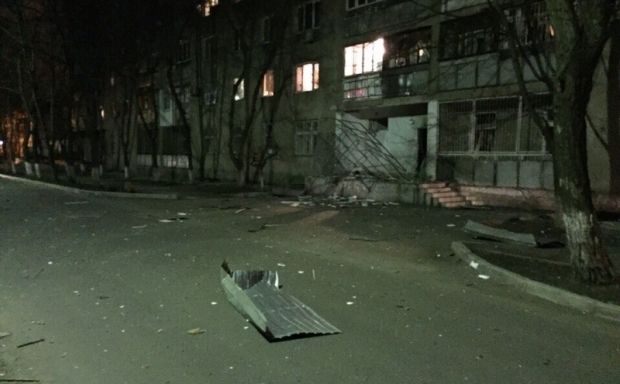 A new blast shakes a residential building in Odesa / Photo from forumodua.com
The explosion occurred on the first floor of a nine-storied building at 2 Heraneva Street in Odesa's Kyivsky district, Odesa news portal Dumskaya.net reported.
The information was confirmed by the local police department's press service.
According to local residents, the blast damaged the premises that hosted a yoga studio. Another local news portal, timer-odessa.net, suggested that it was Tetiana Savina's Yoga Studio.
The blast also damaged other apartments – windows were broken in many of them on the first and second floors.
Preliminary reports don't mention any casualties.
"There are some different organizations at the first floor, therefore it's difficult to say which of them was aimed at," press service head Volodymyr Shabliyenko said. There are neither civil volunteer nor patriotic organizations among them, he said.
An explosive device was planted at the entrance of the premises, he added.
Dumskaya also reported that Chief of the Interior Ministry's main department in Odesa region Ivan Katerynchuk arrived at the site about an hour later after the blast occurred.
"He tries not to comment, but it's clear from his words that the blast has been classified as an act of terrorism," Dumskaya wrote.
Police officers and an emergency situations team continue working on the scene.