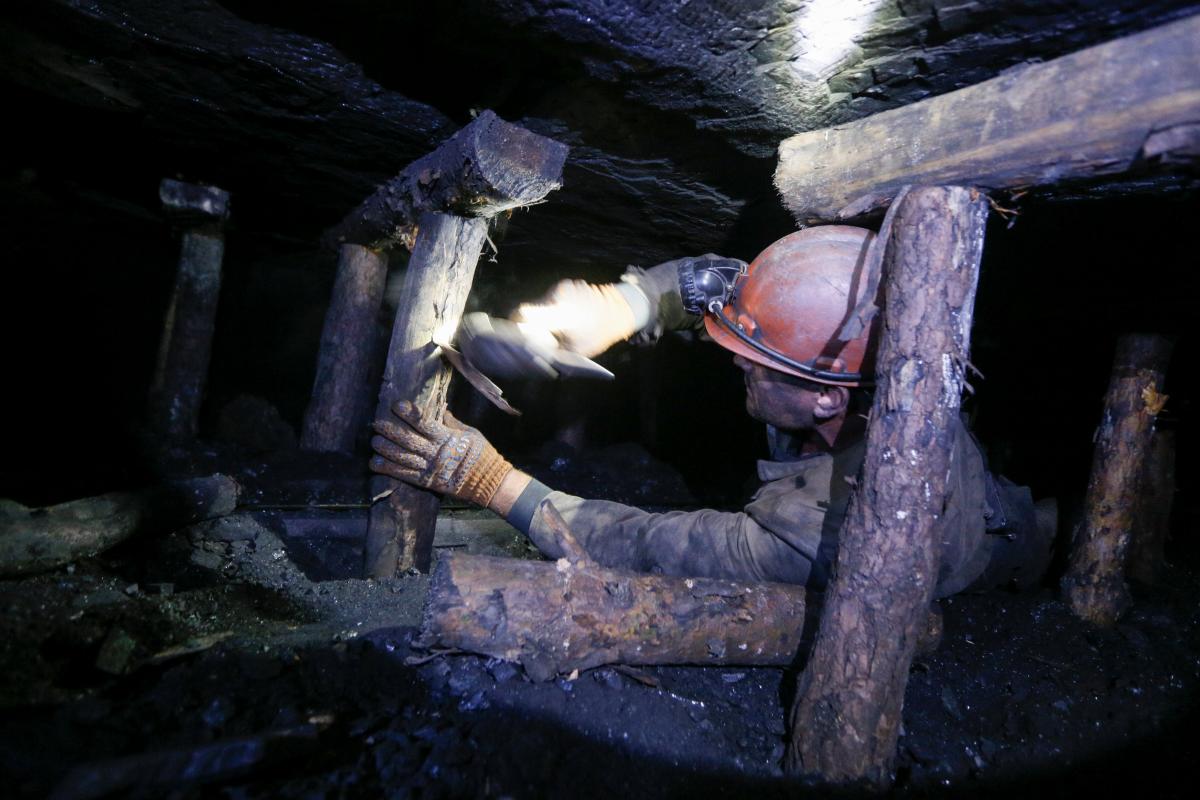 REUTERS
A miner was killed in an internal collapse of the rock at the Tsentralna coalmine of the state-owned enterprise Toretskvuhillia located near the town of Toretsk in Donetsk region, according to the State Emergency Service of Ukraine.
Read alsoUkrainian miner killed in accident 500m below surface
"There were two miners on the emergency site, one miner escaped on his own. On June 15 at 03:15, rescuers found the body of the second miner (born 1983). The coalmine's work was suspended. All the miners have already been brought to the surface," the agency's press service said on June 15.
The incident occurred on the 1,146 meter horizon at section No. 42 as a result of a sudden release of coal-gas mixture.
At the moment of the collapse, 119 miners were working at the mine, the report said.