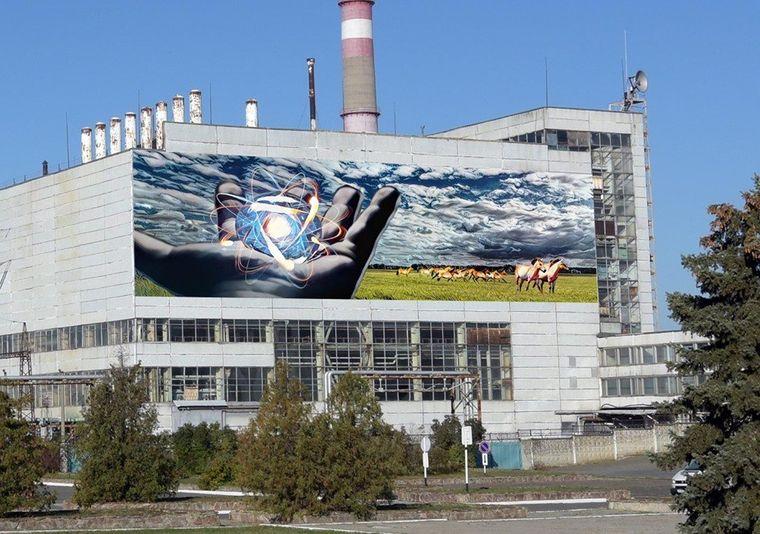 ChNPP/Facebook
The Chernobyl Nuclear Power Plant's administration says a mural will be painted on the station's eastern wall.
A relevant competition has been completed to name the winner project, which is a "Looking into thhe Future" by Valeriy Korshunov.
According to the conditions of the competition for the best sketch of the future mural at Chernobyl NPP, the ChNPP press service has published on Facebook the artworks that had been submitted over the last month.
The art piece calls upon the audience to look into potential future of ChNPP, where up-to-date technologies, scientific investigations and everyday work of its staff are able to create the future where an attitude toward ChNPP will change.
The winner was selected by the expert jury taking into account results of an on-line vote on the ChNPP's Facebook page.
Read alsoHBO show success drives Chernobyl tourism boom – media
The runner-up in the contest was an artwork by Mykola Trypolsky inspired by a quote by comedian George Carlin: "The planet is fine. The people are ****ed", depicting the events that followed the explosion at ChNPP, particularly, the emergence of a wide variety of flora and fauna since the people left had the area.