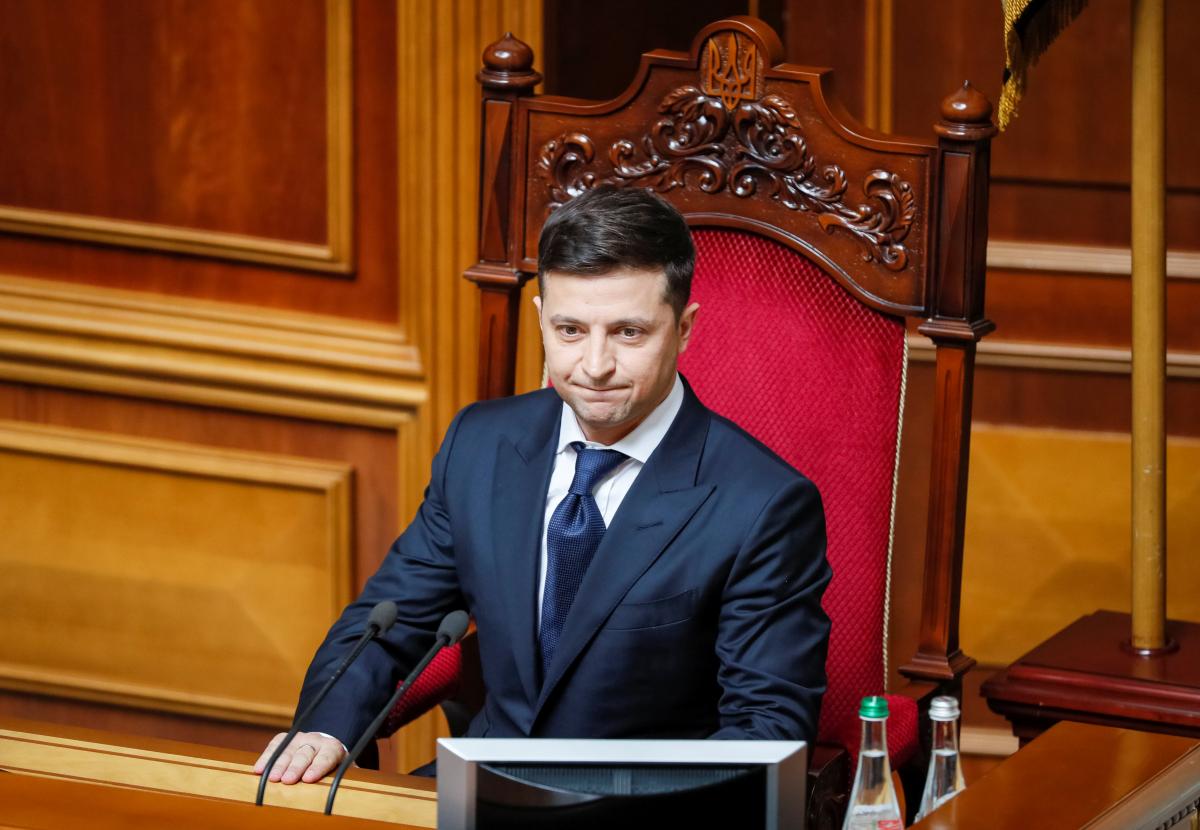 REUTERS
Half of Ukrainians polled are satisfied with the activities of Ukrainian President Volodymyr Zelensky, while 14% of respondents are of the opposite opinion.
That is according to a survey conducted by the Rating sociological group on June 8-12, 2019.
Another 38% of respondents have failed to shape their attitude toward the new head of state.
Read alsoZelensky's ambitious plan: 90% of all government services must go online by 2024
Some 22% think that the work of Ukrainian Prime Minister Volodymyr Groysman is satisfactory, whereas 65% pointed out that it is poor.
Almost 90% of the polled Ukrainians are dissatisfied with the work of the Verkhovna Rada, Ukraine's parliament, while a mere 5% consider it as good.
As UNIAN reported earlier, on May 20, Zelensky officially became the president of Ukraine and received the symbols of the head of state. He also won the presidential election in the second round on April 21, 2019, with the support of 73% of voters.