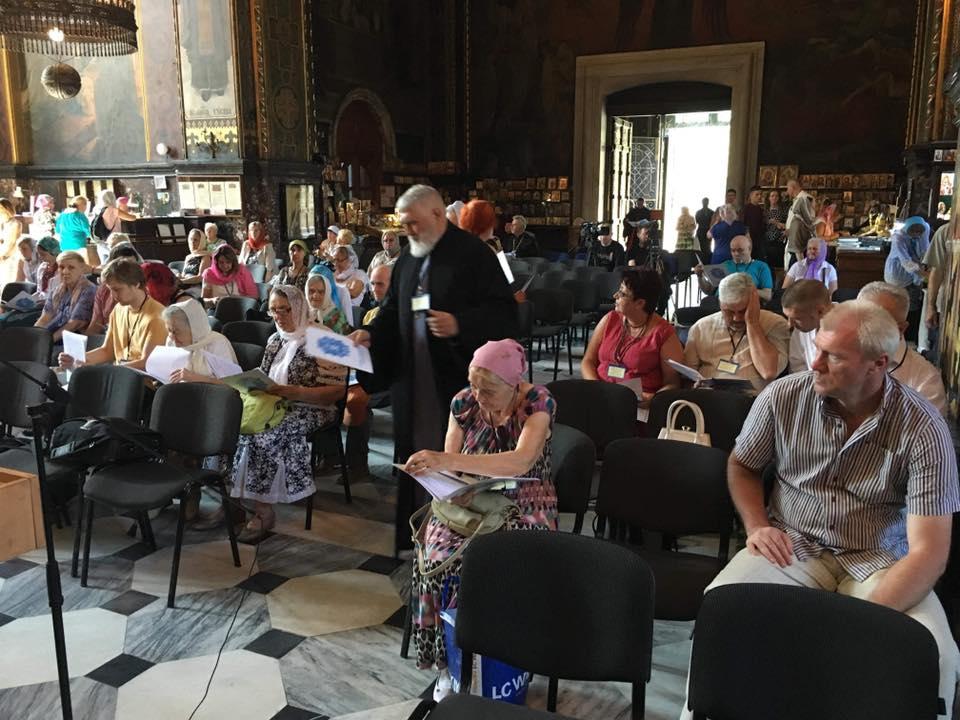 Facebook
The participants in the meeting convened on Thursday, June 20, by Honorary Patriarch of the Orthodox Church of Ukraine Filaret, which he called the "local council", decided to restore the Kyiv Patriarchate.
That's according to a Telegram-channel by Ukrayinska Pravda "UP.Off the record".
The report notes that Filaret continues to consider himself Kyiv Patriarch and claims all property and all assets of the UOC-KP, which have been transferred to the newly-created Orthodox Church of Ukraine, the church independent from Moscow's influence and recognized by the Ecumenical Patriarchate in Constantinople.
Read alsoFilaret's efforts to restore Kyiv Patriarchate "irreversible aging symptoms": OCU cleric
"The Council, which was held in the St. Volodymyr Patriarchal Cathedral of Kyiv, ruled that the Ukrainian Orthodox Church of the Kyiv Patriarchate is registered with a state authorities and continues to exist," the report said.
In addition, the "council" confirms that "Patriarch Filaret continues to be head of the UOC-KP."
At the Council, a unanimous decision was also taken to appeal to President Volodymyr Zelensky on the issue, reports Strana.ua.