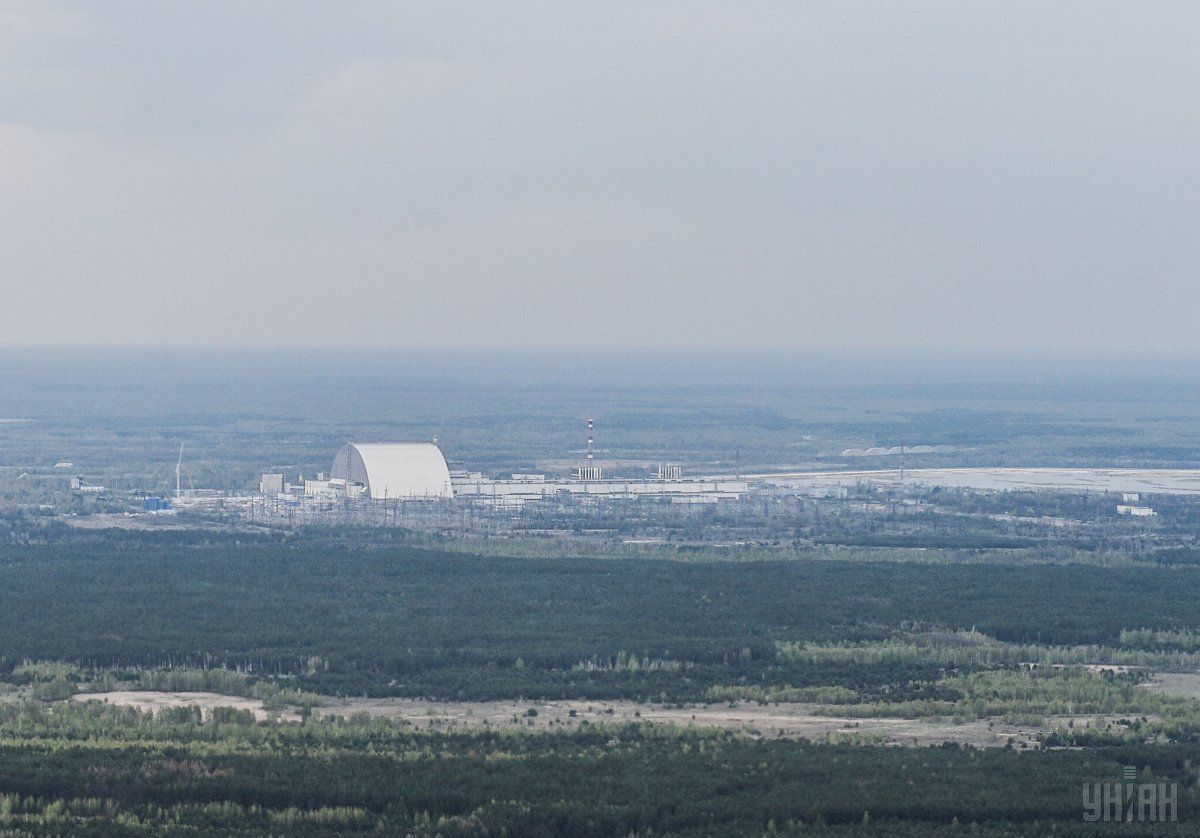 Photo from UNIAN
The decision to build what was set to become the Chornobyl Nuclear Power Plant, where a major nuclear disaster occurred on April 26, 1986, was adopted by the Kyiv regional committee of the Communist Party of the Soviet Ukraine, said former President of Ukraine Leonid Kravchuk.
"I'd like you to know how the decision of building a [nuclear] station was taken. Ukraine wasn't the very first and main territory where a nuclear power plant was set to be built. It was the Kyiv Regional Committee of the Party that insisted, and then decided, that it should be built in Ukraine. And the only person who protested against the construction of the station near Kyiv on the Dnipro River was Borys Paton, President of the Academy of Sciences [of the USSR]. All others agreed," Kravchuk told a TV panel show on 1+1, TSN reports.
Read alsoMural to appear on Chernobyl nuclear station's eastern wall
In 1965-1966 the Kyiv branch of the Soviet Teploelektroproekt design institute examined 16 locations in Kyiv, Vinnytsia and Zhytomyr regions for the construction of a nuclear power plant.
Eventually, a site was chosen in Kyiv region, near the village of Kopachi. It was approved by the Board of the planning watchdog, Gosplan, of the Ukrainian SSR on January 18, 1967.
A few weeks later, on February 2, the Gosplan recommendations were also approved by a Resolution of the Central Committee of the Communist Party and the Council of Ministers of the USSR.
The construction of the Chornobyl nuclear power plant began in 1970, and its first unit was launched in 1977.
Read alsoHBO show success drives Chernobyl tourism boom – media
At the beginning of 1986, the Chornobyl nuclear power plant was the most powerful one in the European part of the USSR.
Over the years after the devastating explosion at the fourth reactor, power units were put into a halt one by one.
Finally, the Chornobyl NPP was stopped only in 2000, after 23 years of operation.
In Soviet times, five nuclear power plants were put into operation in Ukraine – the Chornobyl, Zaporizhia, Yuzhnoukrainsk, Rivne and Khmelnytsky ones.
Projects of four nuclear power plants have not been completed – in Kharkiv, Odesa, Crimea and Chygyryn. The issue of the construction of the Zakarpattia (Transcarpathia) nuclear power plant was also considered.