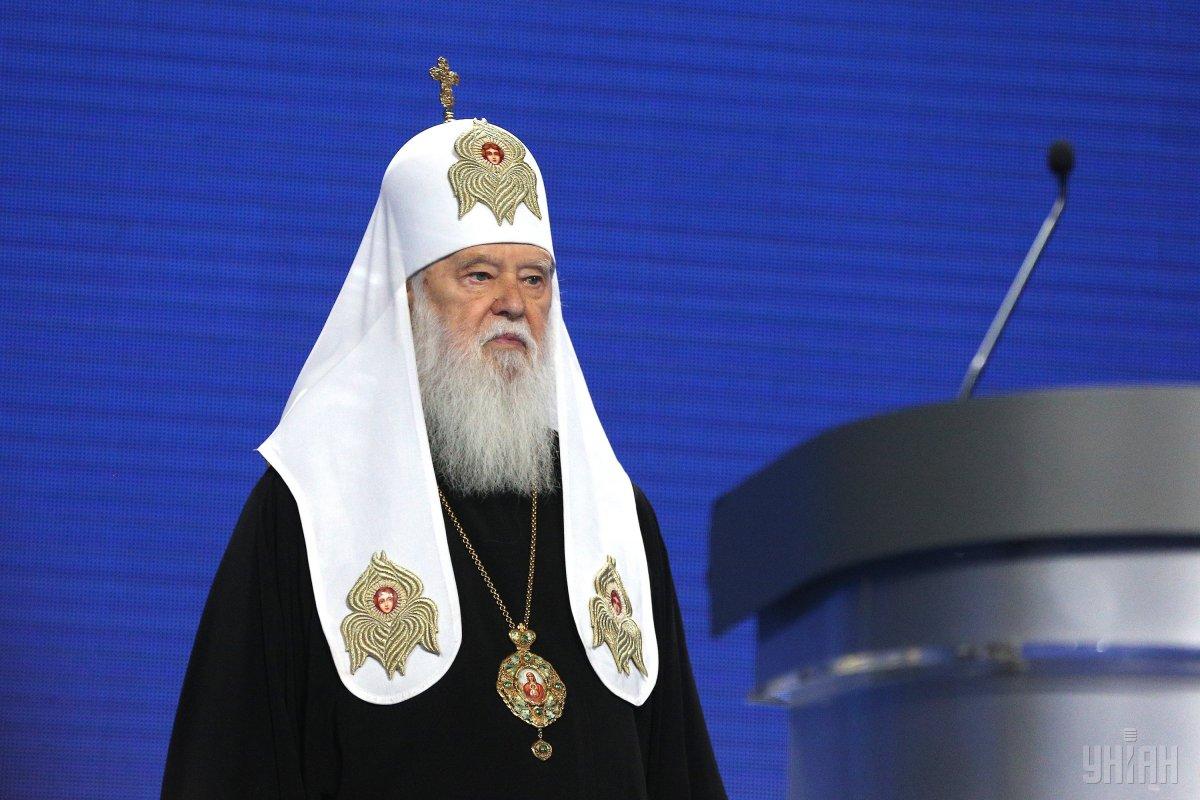 Photo from UNIAN
Religious scholar Vita Tytarenko says the reaction of Metropolitan of Kyiv and all Ukraine, head of the Orthodox Church of Ukraine (OCU) Epifaniy, to Honorary Patriarch of the OCU Filaret's convening a notorious "council" at St. Volodymyr's Cathedral in Kyiv on June 20 may be unpredictable, both optimistic and pessimistic.
The measures could also include the ultimate move to laicize Filaret, the expert told the Ukrainian online news outlet Obozrevatel June 20.
"The reaction of both Metropolitan Epifaniy and the Ecumenical Patriarchate may vary ... As a result, the Holy Patriarch may remain with a narrow circle of his admirers, worshipers, and followers, that is in a kind of 'club of interests,' or, as a last resort, he may remain an ordinary layman, and thus complete his prevalency," she said, commenting on the "council" of the former Ukrainian Orthodox Church of Kyiv Patriarchate (UOC-KP).
Read alsoFilaret's efforts to restore Kyiv Patriarchate "irreversible aging symptoms": OCU cleric
The expert also partially agreed with the opinion of her colleague Dmytro Horyevoy, who earlier voiced the version of the Kremlin's involvement in Filaret's latest moves in defiance of the newly-created Orthodox Church of Ukraine, the church independent of Moscow's influence and granted autocephaly by the Ecumenical Patriarchate in Constantinople.
"It's hard to say directly that this is exclusively the influence of the FSB, or some Russian intelligence services. But the fact that Holy Patriarch Filaret's ambitions are being successfully warmed up is hard to deny," Tytarenko said.
According to the expert, the political component in this situation is unconditionally present, although it may be concealed.