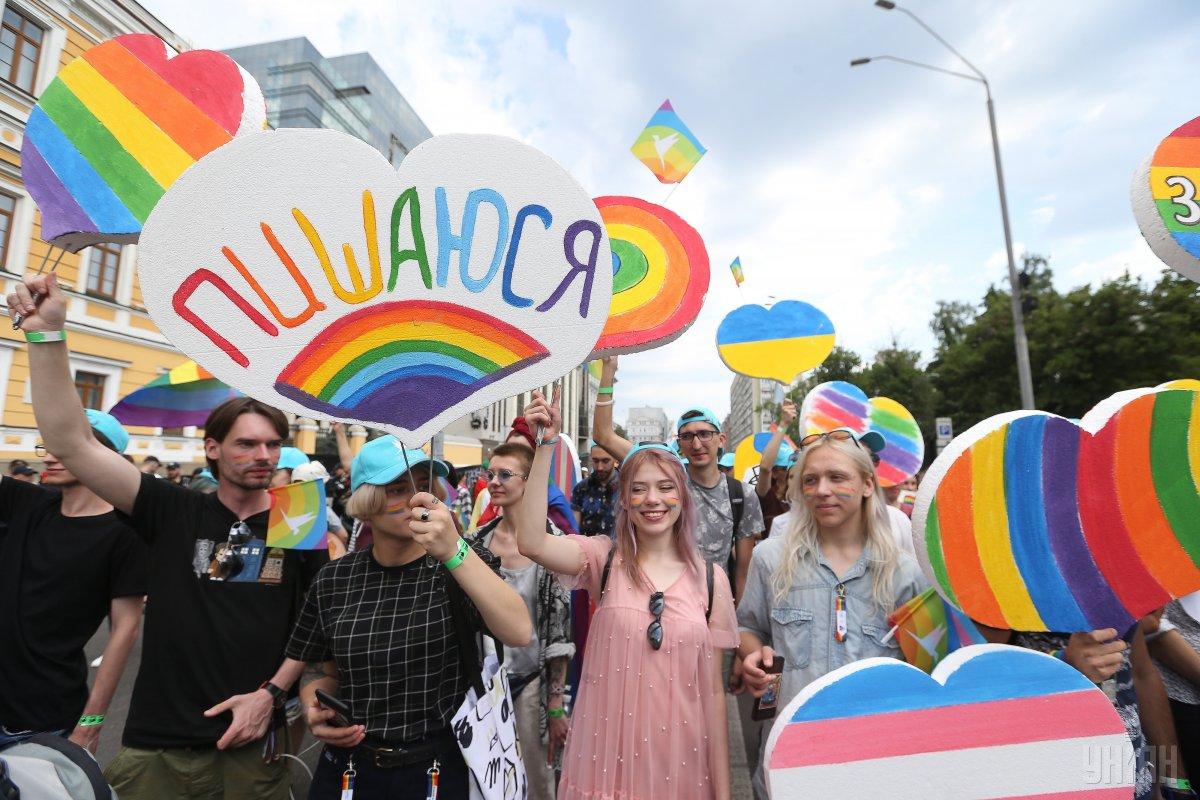 A KyivPride march took place in Kyiv on June 23 / Photo from UNIAN
The United States Embassy in Ukraine has expressed support to a KyivPride March, which took place on Sunday, June 23.
"Chargé d'Affaires, a.i. William B. Taylor: 'I wish all #KyivPride March participants a safe, enjoyable, and rewarding day. We stand with all Ukrainians striving for equality and non-discrimination,'" the Embassy said on Twitter on June 23.
Read alsoMarch of Equality in Kyiv ends, participants departing via safe routes (Photo)
As UNIAN reported earlier, participants in the March of Equality say their peaceful march stands for defending human rights for the LGBTQI community. Various organizations took part in the event in Kyiv on June 23, there were also military people from the LGBTQI community.
Ambassador of Canada to Ukraine Roman Waschuk was spotted among the marchers.
Observers estimated that over 6,300 people had taken part in the event.
Police reported they had detained nine people who were allegedly planning acts of provocation during the march. Offenders aged between 18 and 48 were detained under Article 208 of the Criminal Procedure Code of Ukraine. Criminal cases were opened against them under Part 1 of Article 14 (preparations for a crime), Part 4 of Article 296 (hooliganism with the use of firearms or cold weapons or other items specially adapted or prepared for inflicting bodily harm). They are facing from three to seven years in prison.