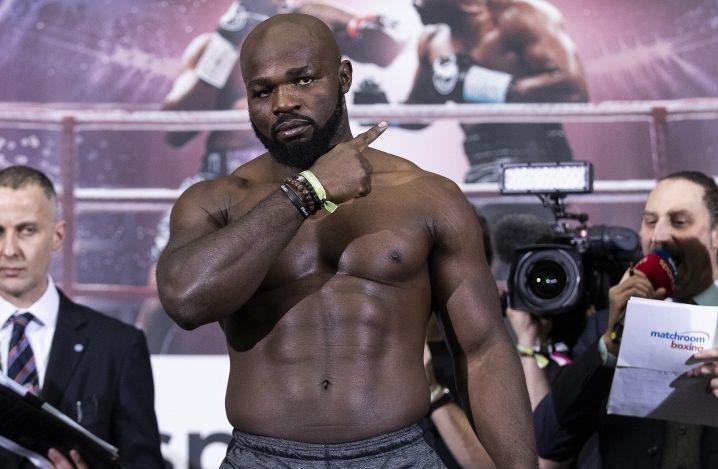 Carlos Takam / Photo from BoxingSxene
Carlos Takam, a Cameroonian-French professional boxer, says he is going to knock Ukrainian boxer Oleksandr Usyk out.
"I am going to fight Usyk again in September," he exclusively told Express Sport on June 29.
Read alsoUkraine's Oleksandr Usyk to fight in September – media
"But I still don't know whether that's going to be in Maryland or the UK or somewhere else," he said.
"I wish that he recovers well because I am waiting for him for that match and I know I'm going to win it. I'm going to knock him out. He's a very fast guy because he's not from this division, he's a good boxer and I respect that but he's never had a punch from a heavyweight guy, that's what I say. Usyk, I'm waiting for you in September!" he said.
The fight was originally scheduled for May 25 but Usyk was forced to withdraw with a torn right bicep.
Takam added he was going to have one more fight before Usyk in September.