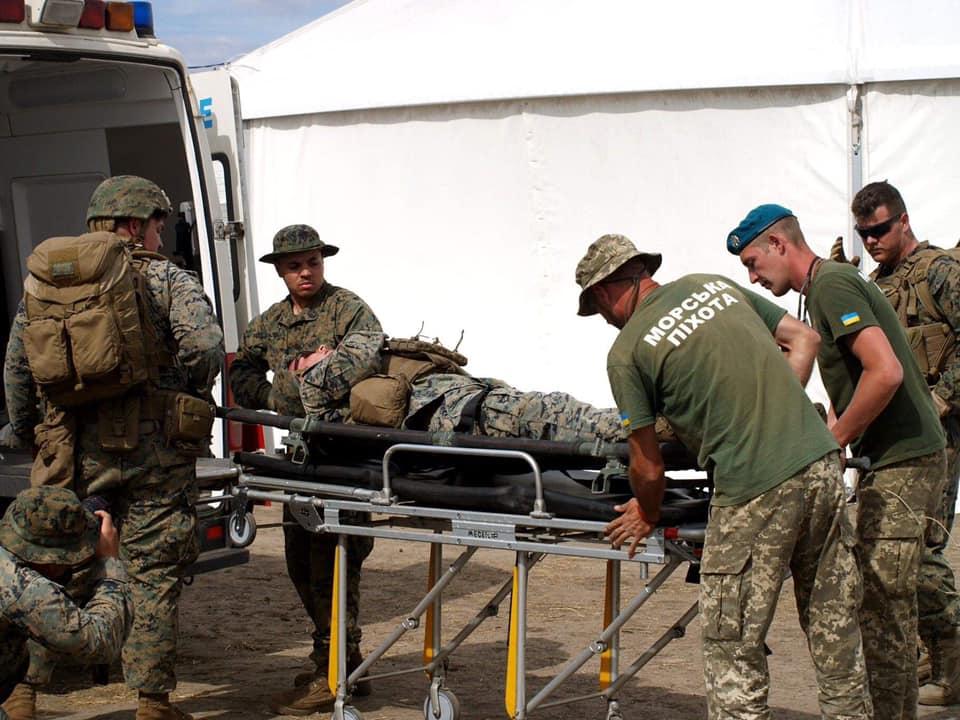 facebook.com/armyinform.com.ua
U.S. Marine Corps instructors have held a tactical medic training session at the training ground near the Ukrainian city of Odesa in preparation for Sea Breeze 2019 exercises.
The session was attended by servicemen of the separate battalion of Ukrainian Marines who will be involved in the said drills, Army Inform reported on Facebook.
Ukrainian Marines have worked out the procedure for the evacuation of wounded from the battlefield in the so-called "red" zone.
The Ukrainian military learned how to render medical assistance while under enemy fire. Foreign instructors focused on stopping the bleeding and speedy evacuation of the wounded to a safe location.
Sea Breeze is an annual multinational exercise that has been held since 1997. Besides Ukraine, another organizer state is the United States.