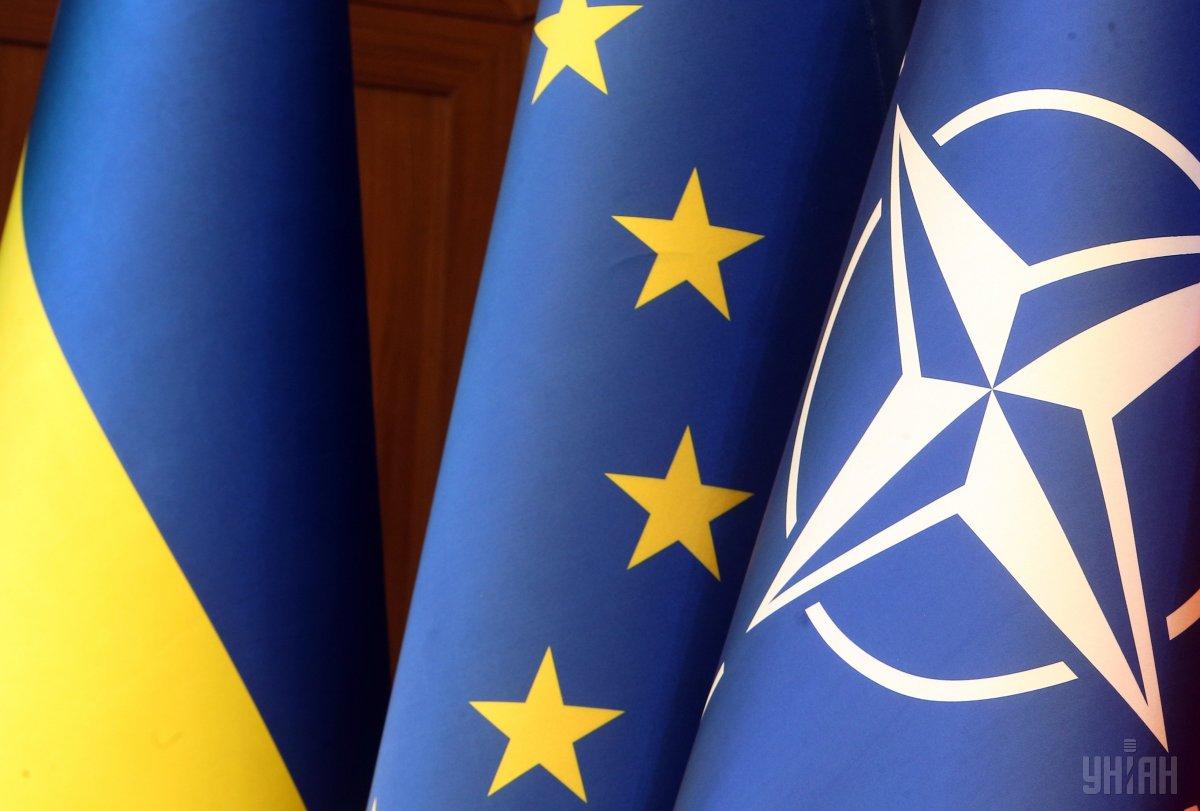 Photo from UNIAN
Director of the Center of Strategic Development of Areas Andriy Orlov has said Ukraine's accession to NATO is supported by 62% of citizens.
"Some 62% of Ukrainians support accession to NATO, while 21% of respondents do not support such a policy," he said at a press conference in Kyiv, presenting the results of a sociological survey, according to an UNIAN correspondent.
Read alsoPoll reveals attitude of Ukrainians toward joining EU, NATO, direct talks with militants, peacekeepers in Donbas
According to Orlov, 76% of respondents in the west of Ukraine fully support joining NATO, and only 37% in Donbas back this idea. The share of supporters of joining NATO is 66% in the north and 55% in the south.
In general, the number of supporters of Ukraine's accession to NATO has increased by 46% since 2012.
"A total of 57% of Ukrainians consider NATO membership to be a major guarantee of Ukraine's national security, i.e. this is a priority for Ukraine, which guarantees security. Another 8% of the population of Ukraine believes a military alliance with the Russian Federation and other members of the Commonwealth of Independent States could be such a security guarantor, and 17% of respondents say a non-aligned status could guarantee national security," Orlov said.
He said that 70% of residents in the western regions see NATO as a guarantee of Ukraine's security, while only 40% in Donbas share this idea.
The poll was conducted on May 14-30, 2019. Some 2,116 respondents were interviewed. The margin of error does not exceed 2.17%.