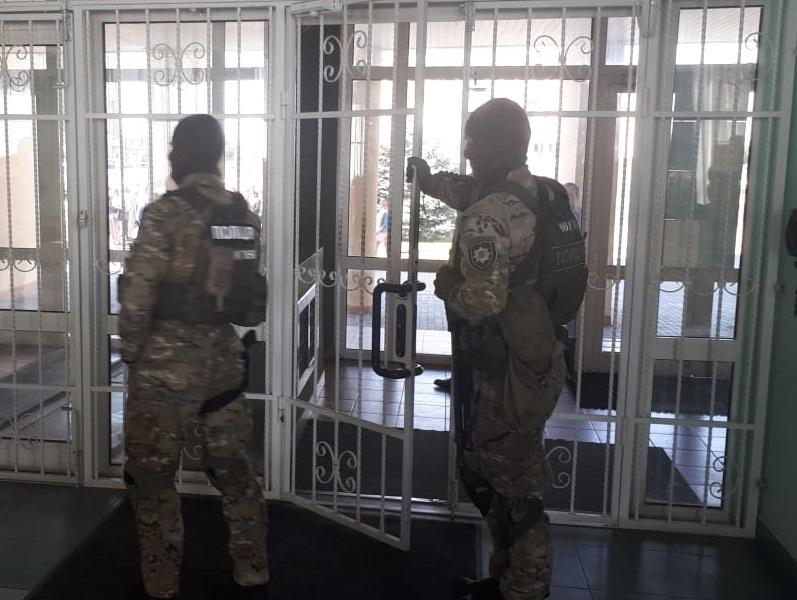 Photo from the SBI
Officers of the State Bureau of Investigation (SBI) as part of a probe into a large-scale illegal scheme of forming a tax credit for VAT are now conducting a raid at the State Fiscal Service (SFS) Main Directorate in Volyn region and the homes of officials.
"The said scheme was operated in such a way: after customs clearance of vehicles, legal entities (importers) issued sales documents to the final real consumer (mainly an individual). Subsequently, the vehicles were re-sold on forged documents. These financial transactions were 'transit' ones, i.e. they were carried out for further selling import VAT to enterprises of the real sector of the economy. As a result, buyer companies unreasonably received tax credit amounts and evaded taxes," the SBI said in a report.
Read alsoUkraine's State Bureau of Investigation conducting raid at NABU
The damage caused by a transit-conversion group to the state is preliminarily estimated at UAH 190 million (US$7.38 million).
"It is known the 'shadow market' operated with the assistance and direct participation of officials of the Main Department of the State Fiscal Service in Volyn region. The SBI investigators are now conducting 14 authorized searches at the premises of the SFS's local office and the homes of its officials. Such raids are being conducted at the addresses of the conversion groups, during which the involvement of the defendants in the case to the illegal scheme is documented," the report says.
The Prosecutor General's Office of Ukraine is overseeing the investigative activity, while the operational support is provided by the Department of Economic Protection of the National Police of Ukraine.
Criminal proceedings are registered under Part 3 of Article 212 (evasion of taxes, fees (mandatory payments), Part 1 of Article 358 (forging documents, seals, stamps and forms, selling or using forged documents, seals, stamps), Part 4 of Article 358 (using a fake document), Part 2 of Article 364 (abuse of power or official position leading to grave consequences), and Part 2 of Article 366 (official forgery leading to grave consequences) of the Criminal Code of Ukraine.