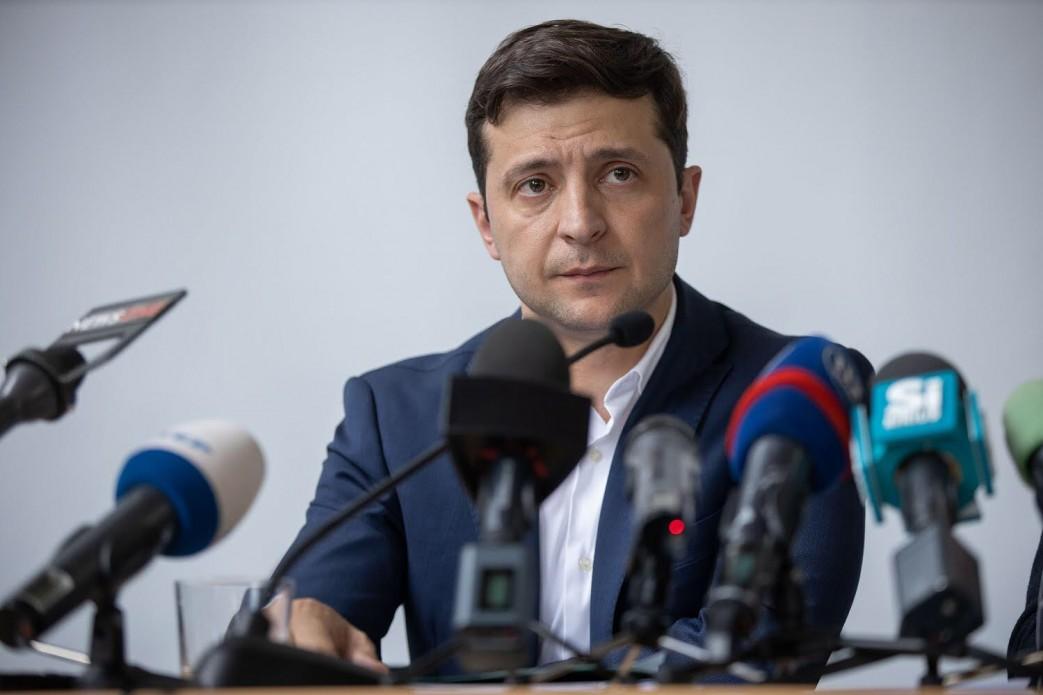 president.gov.ua
President of Ukraine Volodymyr Zelensky declared that the monopolization of the television space in Ukraine by people with pro-Russian views is inadmissible.
According to the press service of the head of state, the comment came as Zelensky was visiting Boryspil. The president responded to a question about the TV channel NewsOne, which recently intended to hold a teleconference with one of the Russian propaganda channels.
"During the war, any people who have a non-Ukrainian vision cannot monopolize the Ukrainian channel. We must deal with this," said Zelensky.
Read alsoUkraine's NewsOne cancels TV link-up with Russia-1 TV channel
The president stressed that this issue would be settled at the legislative level after the election of a new Verkhovna Rada.
"We will not have any informational monopolies," the head of state emphasized.
"People like Mr Medvedchuk will not be allowed monopolizing our Ukrainian television," added Zelensky.
As UNIAN reported earlier, on July 12, a TV link-up was announced between the Russian propaganda channel Rossiya and Ukraine's NewsOne.
On July 8, Acting Chairman of the SBU Ivan Bakanov suggested that the president convene a meeting of the National Security and Defense Council to impose sanctions on legal entities that broadcast under the logos 112 Ukraine and NewsOne, both affiliated with Russian President Vladimir Putin's main political operative in Ukraine, Viktor Medvedchuk.
After that, the TV channel NewsOne announced the cancellation of the teleconference.
Prosecutor General Lutsenko said that the PGO had opened criminal proceedings into an attempt to commit high treason in connection with the intentions of the NewsOne television channel to hold a TV bridge with a Russian television channel. Lutsenko also stated that one of the beneficiaries of NewsOne is a co-owner of the Russian Promsvyazbank, through which Russia's defense orders are being financed.
A meeting on information security was held at the National Security and Defense Council. Following the meeting, a number of instructions were given, in particular, to the SBU and the National Police on "ensuring national information security with strict observance of freedom of speech."