Ukraine and US to make a joint observation flight over Russia
Representatives of the United States and Ukraine are to make an observation flight over the territory of Russia and Belarus in the framework of the International Open Skies Treaty, head of the Russian National Center for Nuclear Risk Reduction Sergey Ryzhkov has said.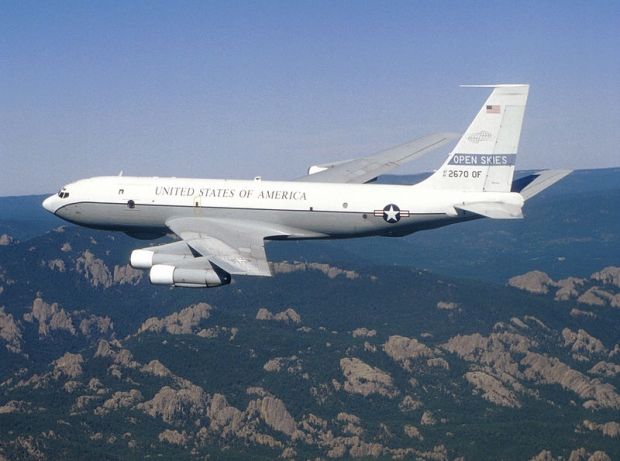 Photo from Wikipedia
The flight will take place in the period from March 30 to April 4, 2015. The OC-135B Open Skies United States Air Force observation aircraft will make the flight, Russian news agency RIA Novosti has reported.
The Open Skies Treaty was adopted by 27 states members of the Organization for Security and Cooperation in Europe in 1992 in Helsinki. The Treaty is aimed to strengthen mutual understanding and trust.
Currently 34 states are signatories to the treaty.
If you see a spelling error on our site, select it and press Ctrl+Enter