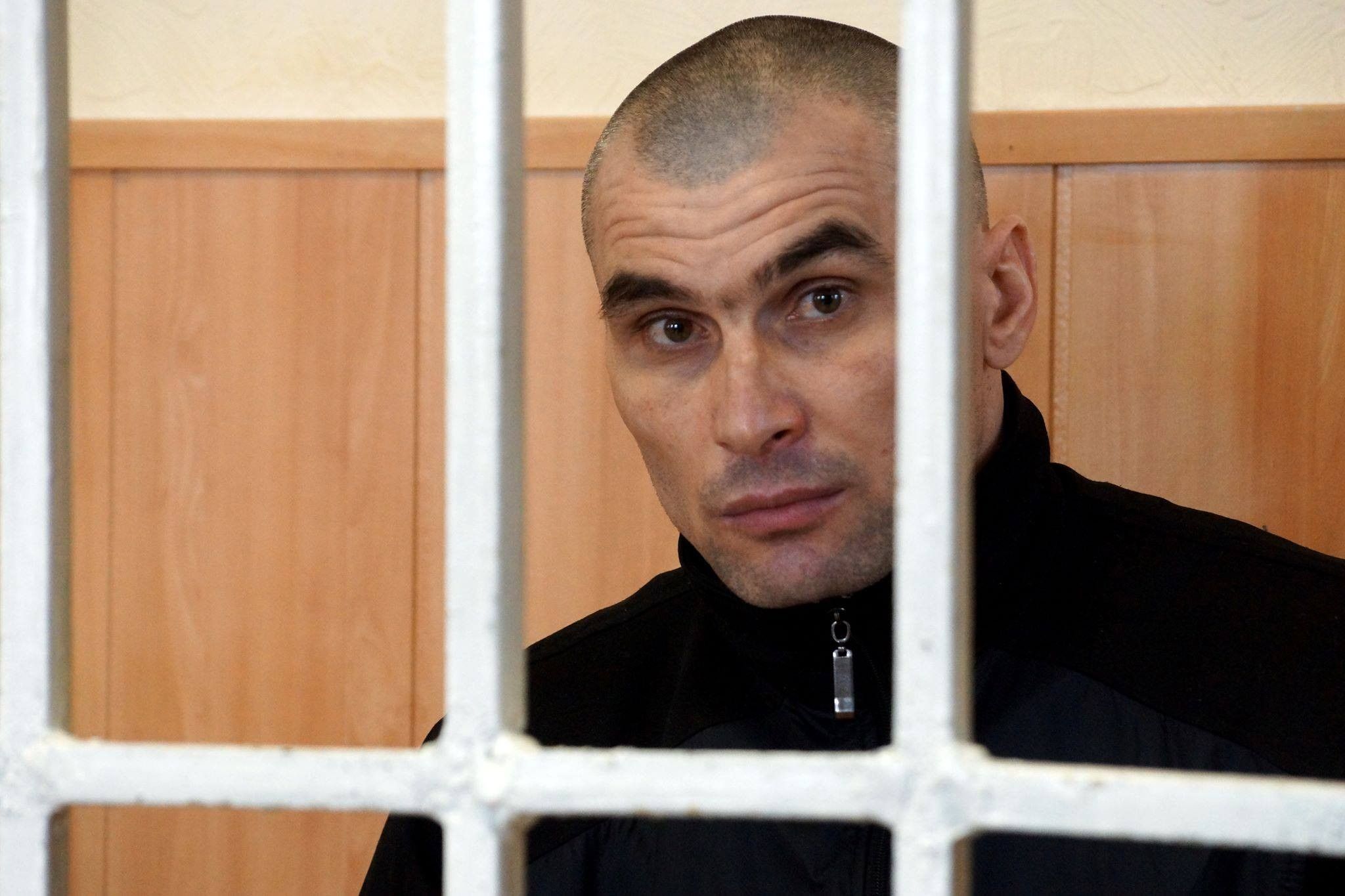 facebook.com/Viktor Parashutkin
Ukrainian President Volodymyr Zelensky has pardoned Kremlin's political prisoner Serhiy Lytvinov, who was convicted in Russia on trumped-up charges and was serving his sentence in Ukraine since March.
Read alsoUkraine names terms of swapping 25 Russians, pardoning 72 militants
"The president (by the decree signed yesterday) has pardoned Kremlin's political prisoner Serhiy Lytvinov, whom Russia handed over to Ukraine to serve illegal punishment at home," head of the Union of relatives of the Kremlin's political prisoners Igor Kotelianets wrote on Facebook.
The information has also been confirmed by Ukrainian Deputy Minister of Justice for European Integration Sergiy Petukhov, who published on Facebook the ministry's order, which provides for Lytvinov's immediate release from prison in the city of Kharkiv.
UNIAN memo. Russian sentenced Lytvinov to 8.5 years in a penal colony under Part 3 of Article 162 (robbery committed with illegal entry into a dwelling, premises or other storage or on a large scale) of the Criminal Code of the Russian Federation for the murder of non-existent people in Luhansk region when he was a soldier of Ukraine's Dnipro-1 Battalion. He has already served five years from his total sentence in the Russian Federation.
Lytvinov has been in Kharkiv's Dykanivska colony No. 12 since March 1, 2019, where he was transferred in accordance with the international convention between Russia and Ukraine.