Ukrainian peacekeepers almost indispensable for UN, NATO, other int'l organizations – Groysman
The prime minister congratulated Ukrainian peacekeepers on their professional holiday.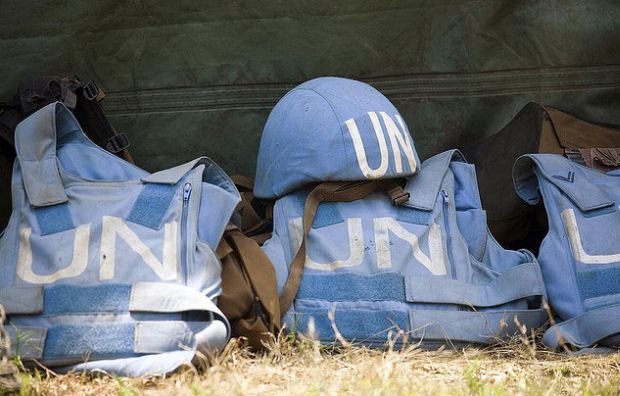 http://www.un.org/
Ukrainian peacekeepers are almost indispensable professionals for the contingents of the UN, NATO, and other international organizations.
That's according to a greeting address by Prime Minister of Ukraine Volodymyr Groysman on Day of Ukrainian Peacekeepers, handed over to UNIAN.
Since gaining state independence in 1991, Ukraine has actively joined international peacekeeping efforts. On account of Ukrainian peacekeepers there are dozens of successful peacekeeping missions to ensure peace in various hot spots, the prime minister recalled, adding that Ukrainian peacekeepers are highly valued in many countries.
Read alsoOver 60% of Ukrainians support accession to NATO – poll
"Peacekeeping is one of the most respected missions, which requires high professionalism and outstanding courage. Our peacekeepers, who have gained experience in combat operations in the Joint Forces Operation zone, are becoming almost indispensable professionals for the peacekeeping contingents of the UN, NATO, and other international organizations," Groysman emphasized.
He expressed gratitude to the Ukrainian peacekeepers "for risking their lives for the sake of securing peace in the most dangerous places of our planet", and wished them "good health, successful fulfillment of peacekeeping missions and a happy return home."
If you see a spelling error on our site, select it and press Ctrl+Enter