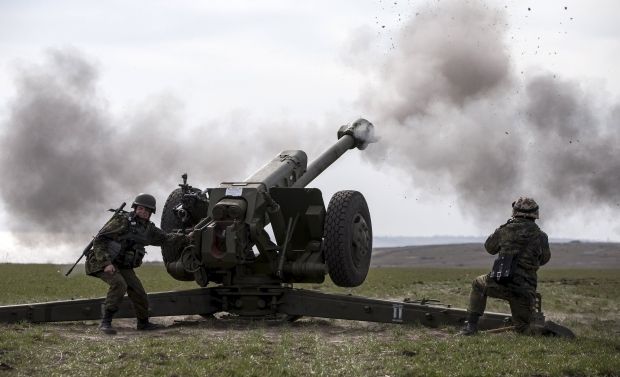 REUTERS
"For the destroyed or captured militant equipment and the successful execution of combat missions Ukrainian servicemen are to be provided with compensation of nearly UAH 15 million," he said.
"As of March 31, we had already paid out more than UAH 1 million. A total of UAH 4 million is to be paid as monetary compensation under [already] issued orders. In particular, rewards for the successful performance of combat missions and direct participation in combat are to be given about 800 soldiers of the Ukrainian armed forces in the near future," Mazepa said.
According to Mazepa, the headquarters of the Anti-Terrorist Operation has received documents applying for rewards for the destruction of 261 units of militant vehicles, 78 combat missions, and more than 2,000 confirmed facts of direct participation in combat.