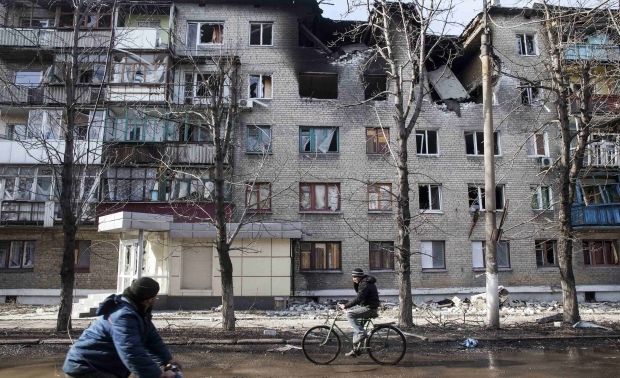 REUTERS
Hromadske said it had obtained the information in a report of the UN Office for the Coordination of Humanitarian Affairs.
According to the report, "donors funded or pledged $50.5 million to the Humanitarian Response Plan (HRP), or 16% of the $316 million required for 2015. The UN will also stop handing out cash and food stamps to IDPs in the areas controlled by the authorities."
The United Nations Relief and Resettlement program was presented on February 23, 2015.
Coordinator of Rinat Akhmetov's Humanitarian Center Rimma Fil said the organization is concerned about reports of the possible rolling back of the humanitarian program for Donbas residents.
"Recent data from the Humanitarian Map of needs and the situation in parts of Donetsk and Luhansk are evidence that every second resident in the territories that are not controlled by Ukraine has needs for food and medicine, and one in three for hygiene products. Such a broad-scale problem can only be solved jointly - Ukraine, international missions and national charities."
Rinat Akhmetov's Humanitarian Center continues implementing in full its program to assist residents of Donbas, Fil said. During the first three months of 2015 the Center has distributed more than a million food packages and more than 80,000 children's sets, and since August 2014 has given out 2.4 million aid kits. The number of recipients of all kinds of assistance exceeded 450,000 people in March
The Rinat Akhmetov Center does not intend to reduce the amount of aid and will deliver it to those who most need it, according to Fil.