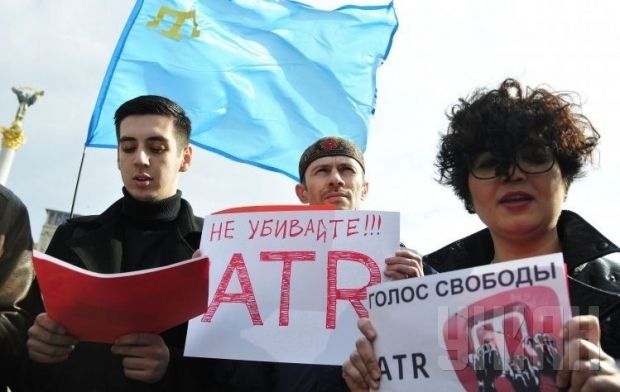 UNIAN
The stream on the channel's Web site now shows only a black screen.
Previously, General Director of the channel Elzara Islyamova said that a Russian broadcasting license had not been issued to the channel despite the repeated provision of the necessary documents.
From March 25 the channel held a telethon entitled "Do Not Kill ATR," during which in the corner of the screen a countdown to the ending of broadcasting was shown.
"The management of the channel is under pressure and we've been called on to sell the channel," Islyamova said at a press-conference.
In addition to the ATR Channel, the broadcasting of the Lale Channel, radio station Leader and Meydan has also been stopped, as they are a part of the eponymous holding.
As reported earlier, the ATR TV Channel led broadcasting in Russian, Crimean Tatar and Ukrainian for the population of Crimea since 2006. In January, the building of the channel was surrounded by riot police and searches of the premises carried out.