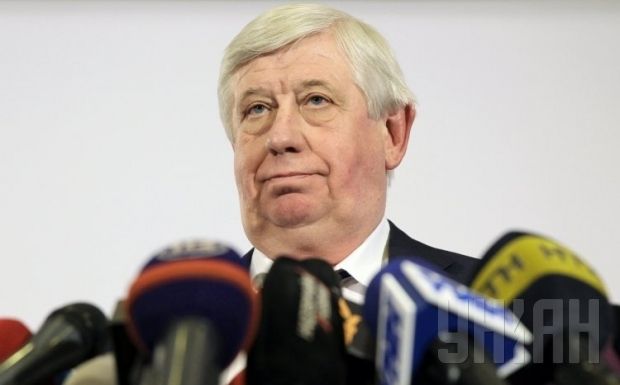 Shokin announces the creation of a register of criminal cases against Revolution of Dignity activists / Photo from UNIAN
A single register of criminal proceedings for crimes committed during the Revolution of Dignity late in 2013 and early in 2014 will be created and made public soon.
Prosecutor General of Ukraine Viktor Shokin announced this at a meeting with the presidium of the advisory council under the Prosecutor General's Office, the Office's public relations and media liaison department told UNIAN.
Shokin says that the creation of such a register will let the public monitor the pace of investigations and get engaged in this process.
"The register shall list all the registered criminal proceedings that are being investigated by the Prosecutor General's Office, regional and district prosecutors and Kyiv city prosecutors," he said.
Shokin claims that many of the crimes were committed in the regions, among them were action to suppress peaceful protests, the use of administrative resources, and transportation of the so-called titushkas, or mercenary agents, to Kyiv.
According to him, a special section will be created on the website of the Prosecutor General's Office where everyone will be able to track any Euromaidan-related investigation. "The investigation process will be as transparent as possible and subject to accountability to the public," Shokin said.