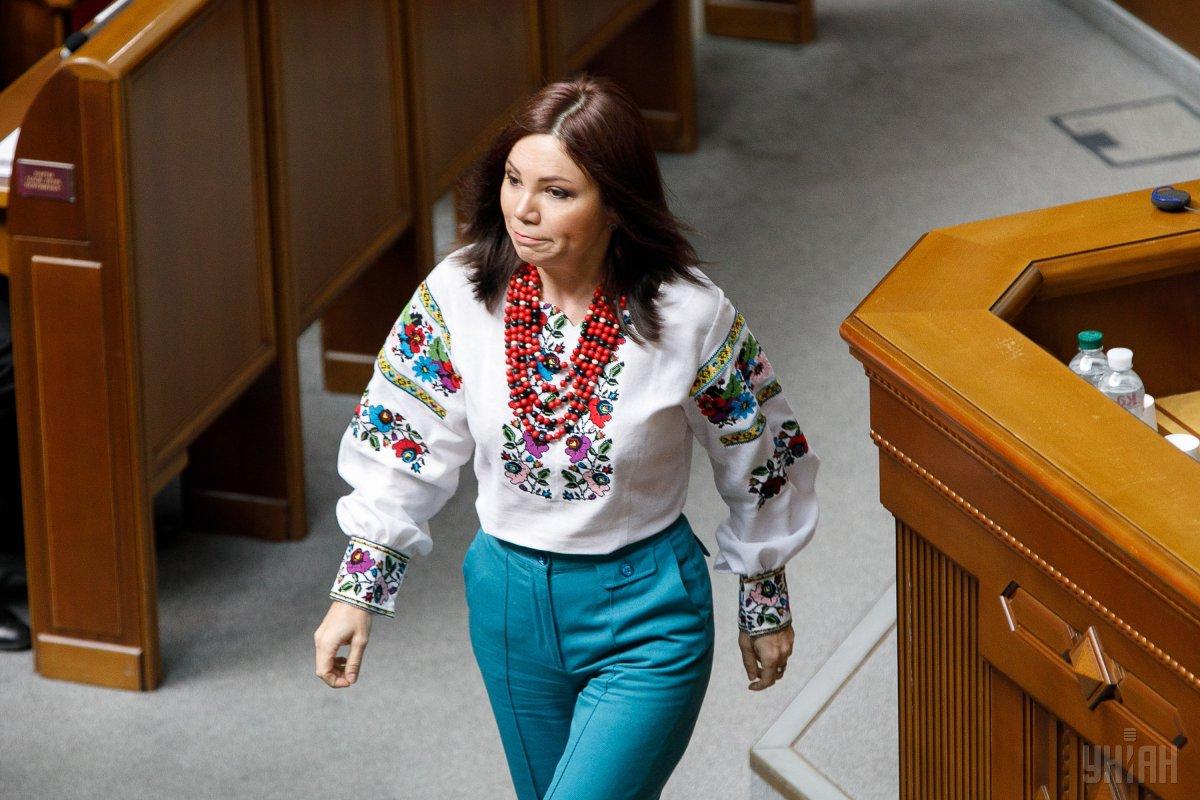 Photo from UNIAN
MP Viktoria Siumar of Petro Poroshenko's European Solidarity party says she is ready to personally test out a Ukrainian armored vest.
The statement came as a response to the accusations earlier voiced by Azov veteran Nikita Makeyev, who attempted to attack the car carrying ex-president Petro Poroshenko.
"In 2014, we started making armored vests. It was we, by ourselves. That's because we managed to hold our ground in Mariupol, the city where armor is made. I've got one. It was a present," Siumar wrote on Facebook.
Siumar offered that "scum who until recently had Russian citizenship" to shoot at her at the range, adding that she is confident in the quality of a bulletproof vest.
Read also"To be honest, this is cr*p ": Intercepts released of defense officials discussing defective body armor
"I dare you. Come on!" she appealed to Poroshenko's opponents.
"See, it's your home country Russia that started a war against my country. Not vice versa. And it's not for you to judge which Ukrainians are ready to defend their land, and how. Because my Ukraine is everything to me. Meanwhile, I have big doubts about you – is it the quality of the vests that concerns you or perhaps you're simply hired for money to do provocations," wrote Siumar.
As reported earlier, on July 25, four men tried to attack Petro Poroshenko's car as it was driving off the SBI headquarters after the ex-president's questioning.
Security guards applied teargas against the attackers.
Law enforcers opened a criminal case on hooliganism charges.
The attackers face up to four years in prison.