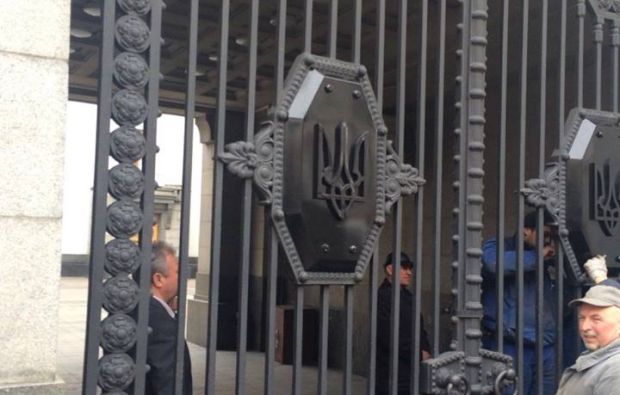 Photo from Stepan Kubiv's Facebook page
"The hammers and sickles on the gates of the Verkhovna Rada have been an eyesore for everyone. Now we will admire the coat of arms of Ukraine," he said.
Symbols and monuments from Ukraine's Soviet past have been disappearing fast around Ukraine since last year's mass popular uprising that ousted the pro-Kremlin former president, Viktor Yanukovych.
In particular, statues of Vladimir Lenin have been popular targets for toppling, as public sentiment has turned sharply against all things Soviet in most of the country.