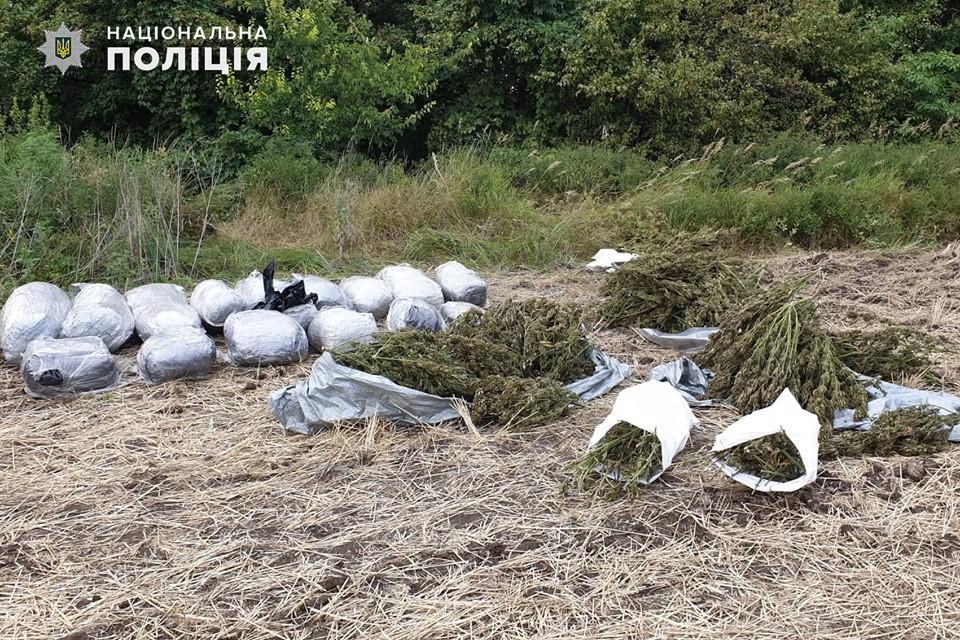 The cannabis was for prepared for transportation / Photo from facebook.com/policeLG
Ukrainian police have seized 150 kg of illegal cannabis near the village of Stepny Yar, Luhansk region's Novoaidar district.
During a search operation, law-enforcement officers found and seized dried, partially processed and prepared for transportation drug-containing plants in a forest belt near the village, the media liaison office of Luhansk region's police said in a report on Facebook.
Read alsoSBU busts major drug lab in Kyiv region in raid against local branch of int'l drug cartel
"Law enforcers have seized processed cannabis plants with an approximate weight of 150 kg, equipment for processing and packing, and a car that was supposed to be used for transportation of the processed cannabis plants from the scene to the place of storage. Police have found a 35-year-old resident of Luhansk region near the scene. His involvement in the processing and cultivation of these plants is now being checked," the report said.
Members of a special police battalion were involved in the operation, it said.
The incident was registered in the state register of pretrial investigations under Part 3 of Article 309 of the Criminal Code of Ukraine "Illegal production, manufacture, purchase, storage, transportation or transfer of narcotic drugs, psychotropic substances or their analogues without sale."
The article foresees imprisonment for five to eight years as the punishment for the crime.