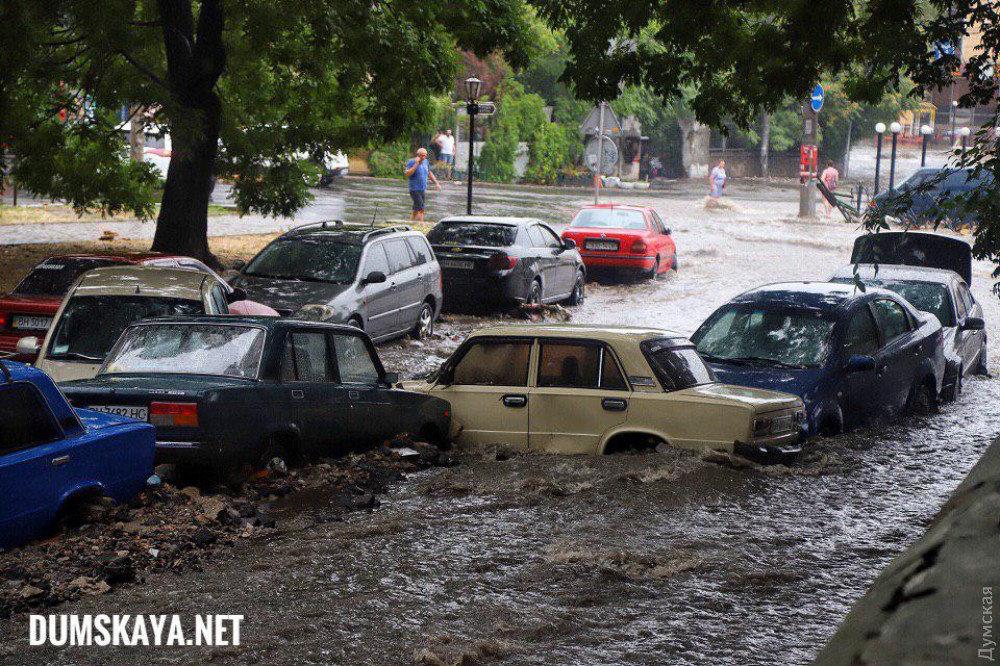 Photo from Dumskaya.net
Storms have caused blackouts in over 60 villages and towns in five Ukrainian regions.
"As of 19:00 Kyiv time, such precipitation as rainfall was reported in Dnipropetrovsk, Zaporizhia, Donetsk, Luhansk, Poltava, and Kharkiv regions. As a result of the bad weather conditions (rain, thunderstorm, wind gusts), 61 settlements in five regions were cut off the power grids, namely 33 in Dnipropetrovsk region, 14 in Donetsk region, six in Zaporizhia region, four in Luhansk region and Odesa region each," the Ukrainian State Emergency Service's media liaison office said.
Read alsoBad weather leaves 184 towns and villages in Ukraine without power
Regional power distribution companies' repair teams are involved in efforts to restore the power supply.
According to long-term forecasts, the third summer month in Ukraine will be quite warm. The temperature will be +30ºС, the Meteoprog website said.
In the first two weeks of August, thermometers will show +26 ... +32ºС. It will be warmer in the east and south of the country. It will be cooler in the western and northern regions, where it will be significantly cloudy and rainy with occasional thunderstorms and rainfalls.
From the second half of the month the heat will recede. The daytime air temperature will be from +24 to +26ºС. Precipitation is also expected.