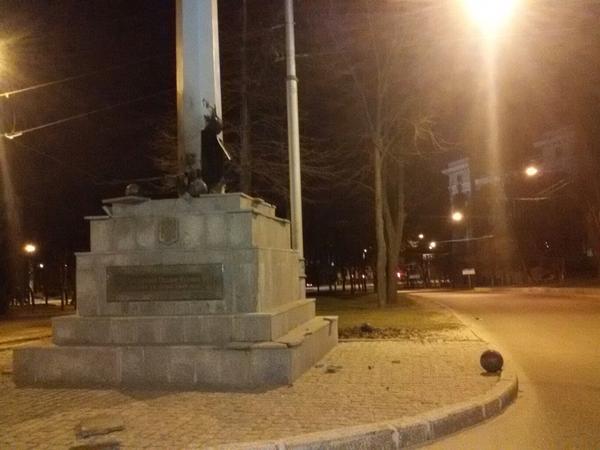 Photo from @itsector
The press service of the Prosecutor's Office in the Kharkiv region told an UNIAN correspondent that the explosion occurred on April 7 at about 0340.
According to prosecutors, an unknown object exploded at the base of the stele.
As a result of bombing, a part of the stele was damaged, and windows were broken in the adjacent building of Kharkiv Medical University.
An investigative team came on the scene, gathered primary evidence and sent it for study.
The type of an explosive device has not yet been identified. An investigation is underway.