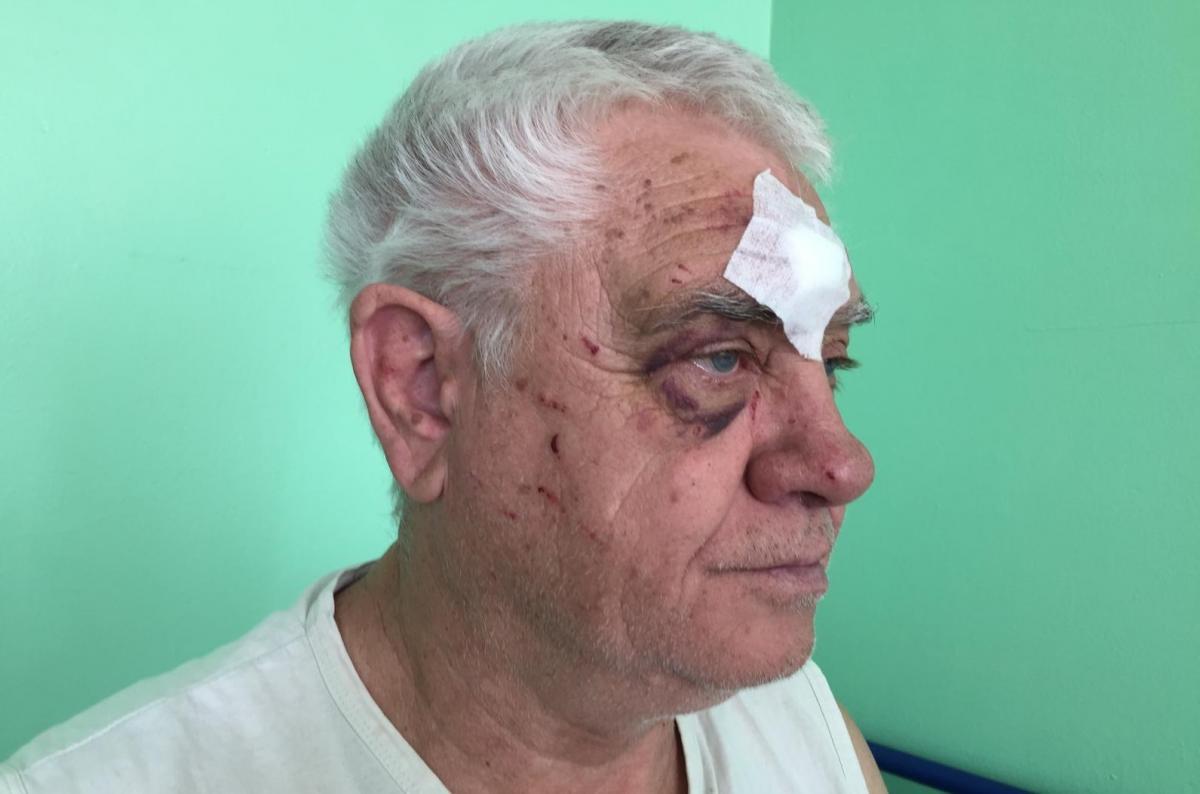 68-year-old  Serhiy Slynko was attacked by a police officer wearing civilian clothes / Photo from kharkov.comments.ua
A police officer who has beaten an old man in a tram in Kharkiv has been suspended from performing duties.
A quarrel broke out between an employee of the police station of Kharkiv's Slobidsky district and the old man on August 8, the press service of Kharkiv region's police reported.
According to the kharkov.comments.ua media outlet, 68-year-old retiree Serhiy Slynko was accompanying his wife home from a cancer treatment center. The woman made a remark, addressing a 23-year-old man, later identified as local police inspector Vadym Porfiryev, who occupied a seat designated for the disabled. The young man responded with profanity. Slynko stood up for his wife, but Porfiryev turned silently and punched the old man in the face. The victim responded, and they started fighting.
Read alsoUkrainian police seize 150 kg of illegal cannabis in Luhansk region
Passengers detained the attacker and transferred him to a police patrol whose car was driving by. The victim was hospitalized.
At the time of the incident, Porfiryev was not on duty, was wearing civilian clothes and had no firearms.
Criminal proceedings were launched on the fact under Part 1 of Article 296 (hooliganism) of the Criminal Code of Ukraine.
Police started a probe against the policeman, he was suspended for the period of the investigation.
If the probe proves the fact of the violation of the law, the chief of the regional police will decide on holding the police officer liable. He is facing dismissal.
The State Bureau of Investigation, in turn, is probing all circumstances regarding the possible abuse of authority by the police officer.