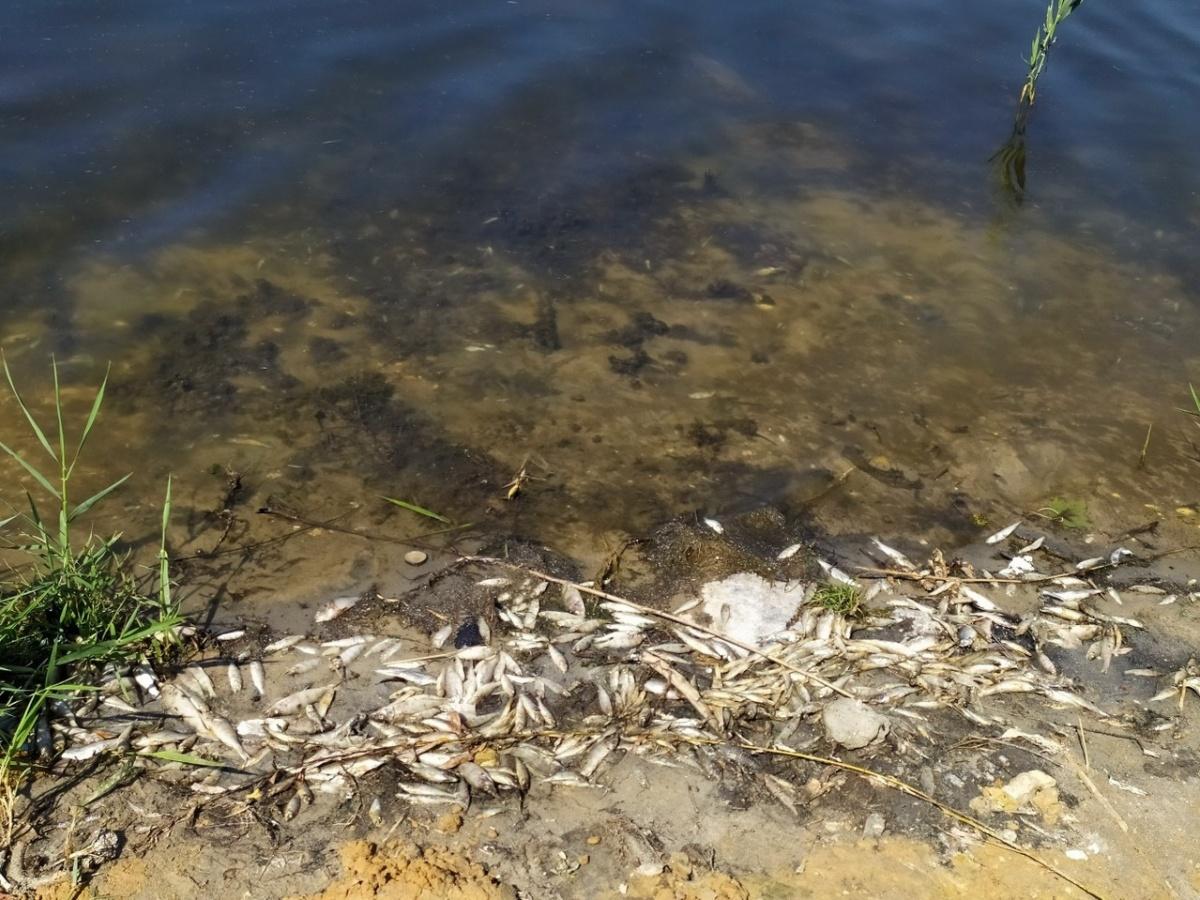 Photo from social media/Novosti Donbassa
Residents of Russia-occupied Donetsk report on social networks about a mass death of fish in the Kalmius River because of possible water contamination.
The so-called "Health Ministry" of the "Donetsk People's Republic," in turn, reported the contamination of water in the Lower Kalmius reservoir was organic, the Ukrainian-registered Novosti Donbassa news outlet said.
Read alsoRussian propaganda planning to accuse Ukraine of "radioactive disaster" in Donbas - MP
Chemical and microbiological tests conducted on August 8-9, 2019, established non-compliance of the following indicators of the Lower Kalmius reservoir water: odor, biological consumption of oxygen, suspended particles, contents of fuel, phenol and manganese. Lactose-positive Bacillus coli content was 7,000,000 per 1 dm³, while the normal indicator should not exceed 5,000 per 1 dm³).
The causes behind the contamination are still unknown. The next water sampling is scheduled for August 12.